Nissan Versa

Sedan Service Manual

Body interior » Seat (SE) » Rear seat

Disassembly and Assembly - Seat Cushion
SEAT CUSHION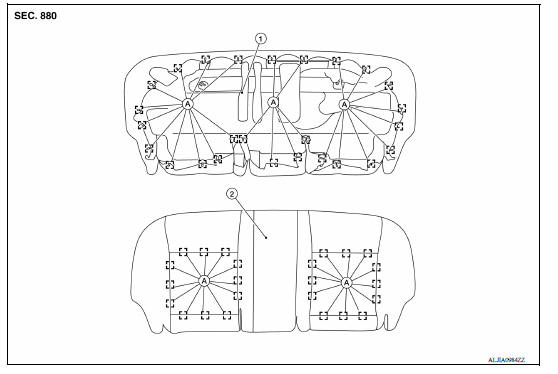 1. Seat cushion pad 2. Seat cushion trim A. Hog rings
Disassembly
Remove the seat cushion assembly. Refer to SE "Removal and Installation - Seat Cushion Assembly".
Remove the hog rings on the bottom side of seat cushion.
Remove the hog rings on the top side of seat cushion and separate the seat cushion trim from the seat cushion pad.
NOTE: Remove all pieces of hog rings and discard them.
Assembly
Assembly is in the reverse order of disassembly.
CAUTION:
Make sure hog rings are correctly fastened around both the seat cushion trim and seat cushion pad wires.
Replace any deformed or damaged hog rings.
Make sure any old hog ring pieces are removed from seat.
NOTE:
Install new hog rings on the seat cushion trim in original positions.
Use only one hog ring in each designated location.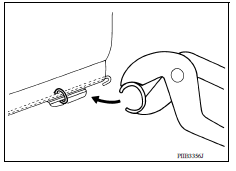 More about «Rear seat»:
Disassembly and Assembly - Seat Cushion
Categories
© 2017-2023 Copyright www.niveguide.com