Nissan Versa

Sedan Service Manual

Transmission & driveline » Transaxle & transmission (TM) » Precautions

General Precautions
Turn the ignition switch OFF and disconnect the battery cable from the negative terminal before connecting or disconnecting the A/T assembly harness connector. Because battery voltage is applied to TCM even if ignition switch is turned OFF.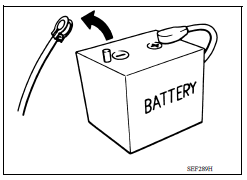 When connecting or disconnecting pin connectors into or from TCM, do not damage pin terminals (bend or break).

Check that there are not any bends or breaks on TCM pin terminal, when connecting pin connectors.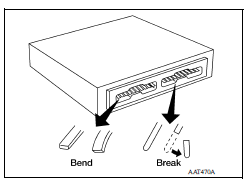 Perform TCM input/output signal inspection and check whether TCM functions normally or not before replacing TCM.

Refer to TM, "Reference Value".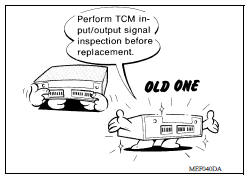 Perform "DTC (Diagnostic Trouble Code) CONFIRMATION PROCEDURE".

If the repair is completed DTC should not be displayed in the "DTC CONFIRMATION PROCEDURE".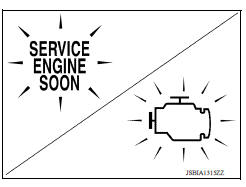 Always use the specified brand of ATF. Refer to MA, "Fluids and Lubricants".
Use lint-free paper not cloth rags during work.
Dispose of the waste oil using the methods prescribed by law, ordinance, etc. after replacing the ATF.
More about «Precautions»:
General Precautions
Categories
© 2017-2023 Copyright www.niveguide.com