Nissan Versa

Sedan Service Manual

Transmission & driveline » Transaxle & transmission (TM)

Line pressure control
Line pressure control : system diagram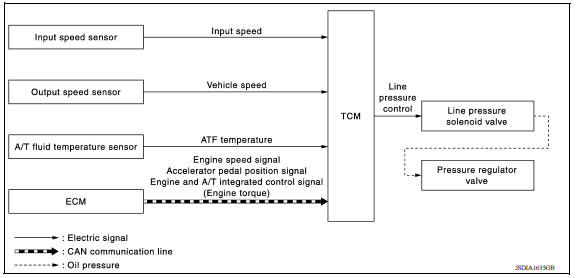 Line pressure control : system description
Normal Control
Each clutch is adjusted to the necessary pressure to match the engine drive force.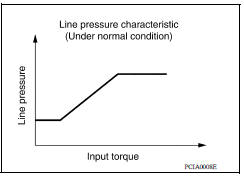 Back-up Control (Engine Brake)
When the select operation is performed during driving and the A/T is shifted down, the line pressure is set according to the vehicle speed.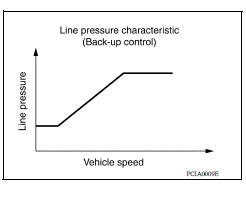 During Shift Change
The necessary and adequate line pressure for shift change is set.
For this reason, line pressure pattern setting corresponds to engine torque and gearshift selection. Also, line pressure characteristic corresponds to engine speed, during engine brake operation.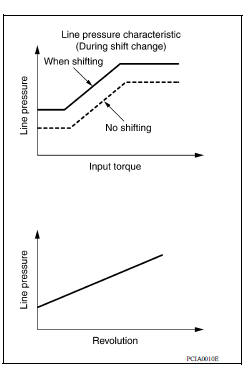 At Low Fluid Temperature
When the A/T fluid temperature drops below the prescribed temperature, in order to speed up the action of each friction element, the line pressure is set higher than the normal line pressure characteristic.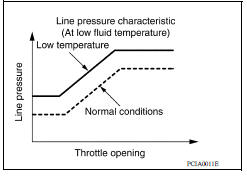 More about «Transaxle & transmission (TM)»:
Line pressure control