Nissan Versa

Sedan Service Manual

Engine » Engine control system (EC) » Ecm

Reference Value
VALUES ON THE DIAGNOSIS TOOL
NOTE:
The following table includes information (items) inapplicable to this vehicle. For information (items) applicable to this vehicle, refer to CONSULT display items.
Numerical values in the following table are reference values.
These values are input/output values that ECM receives/transmits and may differ from actual operations.

Example: The ignition timing shown by the timing light may differ from the ignition timing displayed on the data monitor.

This occurs because the timing light shows a value calculated by ECM according to signals received from the camshaft position sensor and other sensors related to ignition timing.

For outlines of following items.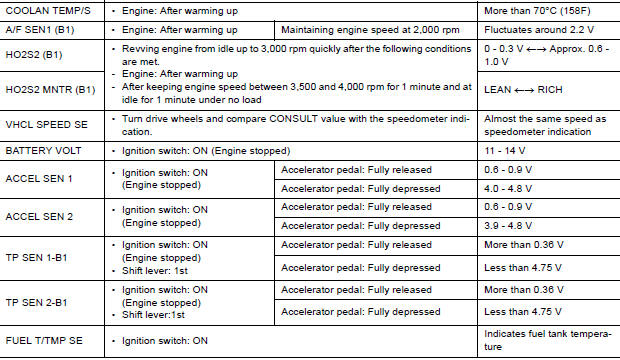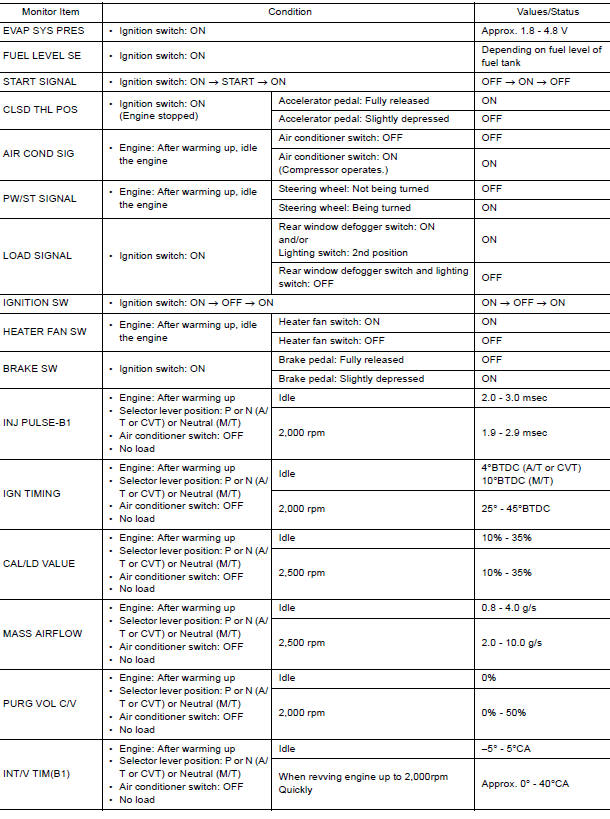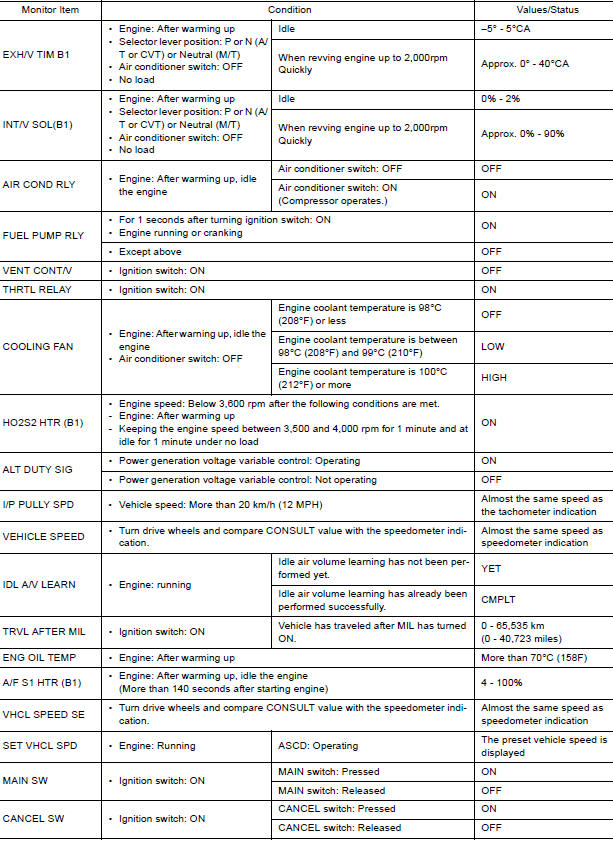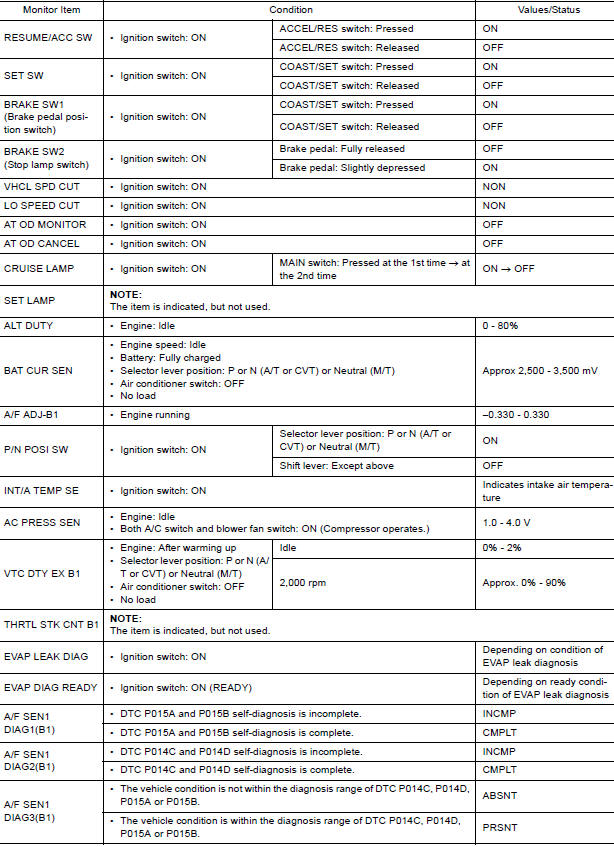 *: Accelerator pedal position sensor 2 signal and throttle position sensor 2 signal are converted by ECM internally.
Thus, they differ from ECM terminals voltage signal.
TERMINAL LAYOUT

PHYSICAL VALUES
NOTE:
ECM is located in the engine room left side near battery.
When disconnecting ECM harness connector (A), loosen (C) it with levers as far as they will go as shown in the figure. ECM (1) Fasten (B)
Connect a breakout box and harness adapter between the ECM and ECM harness connector.

Use extreme care not to touch 2 pins at one time.

Data is for comparison and may not be exact.

Specification data are reference values and are measured between each terminals.
Pulse signal is measured by CONSULT.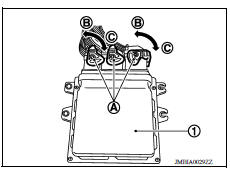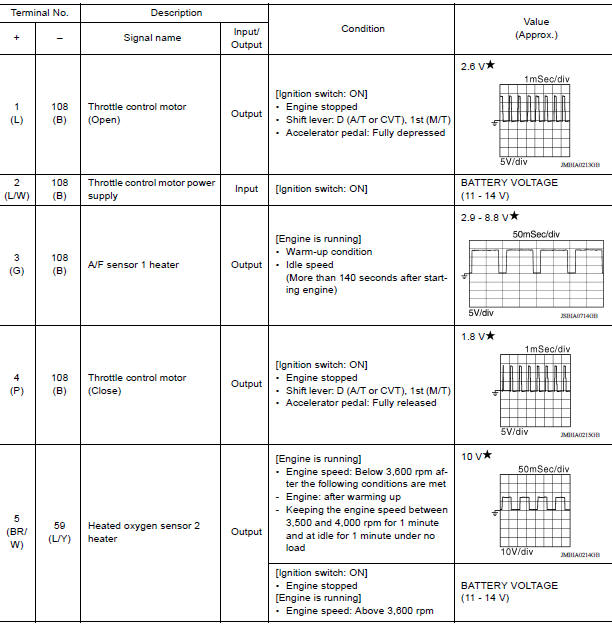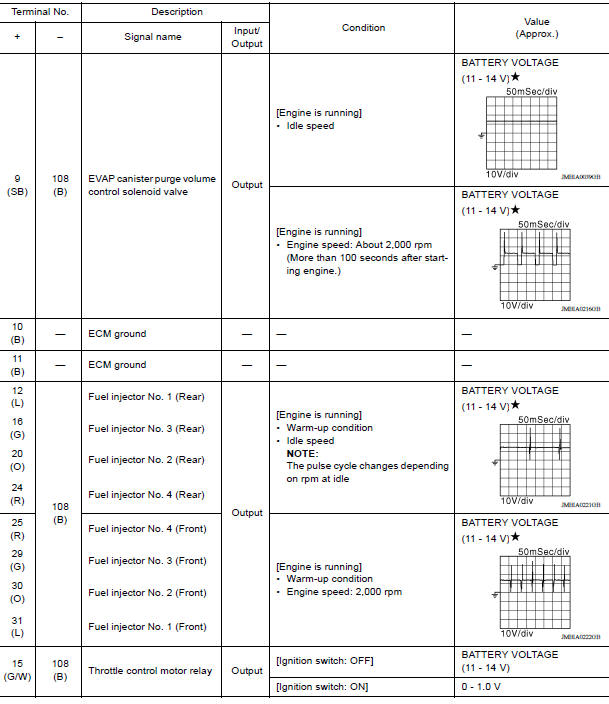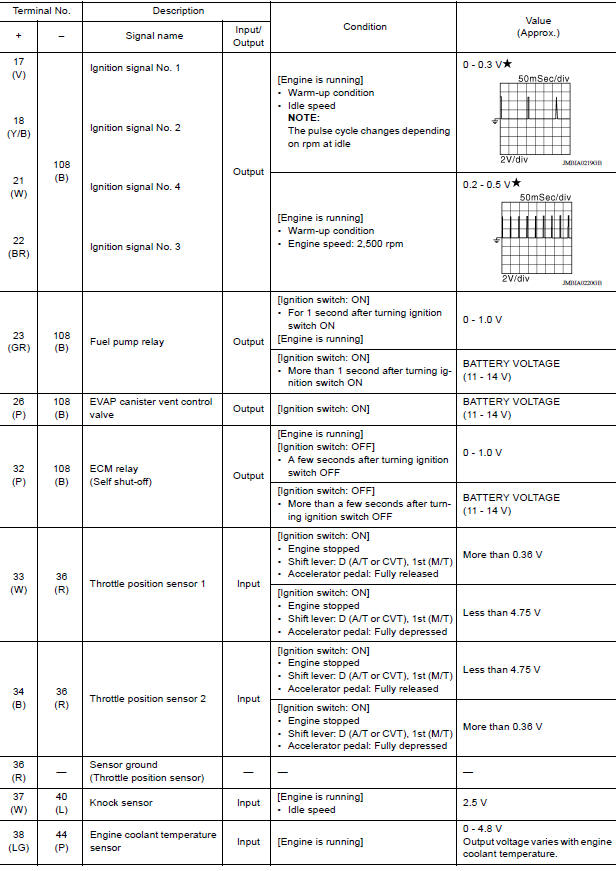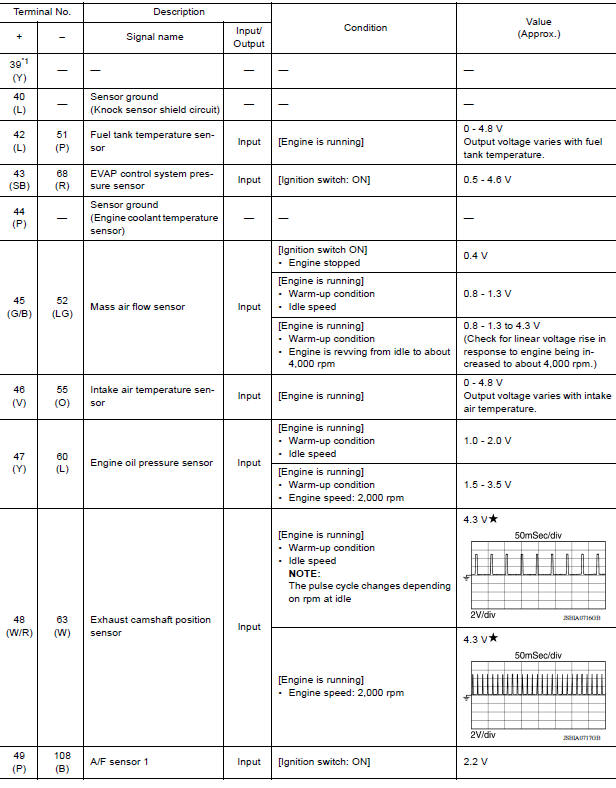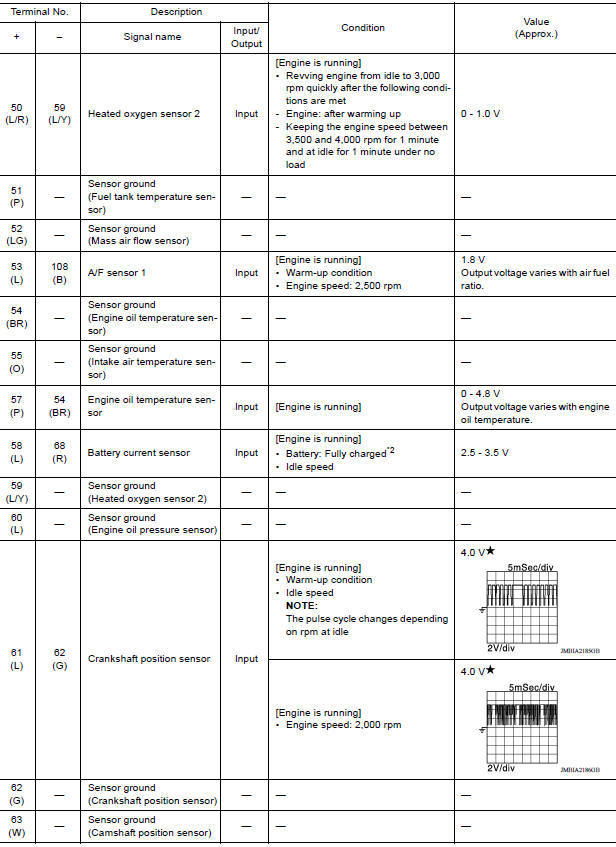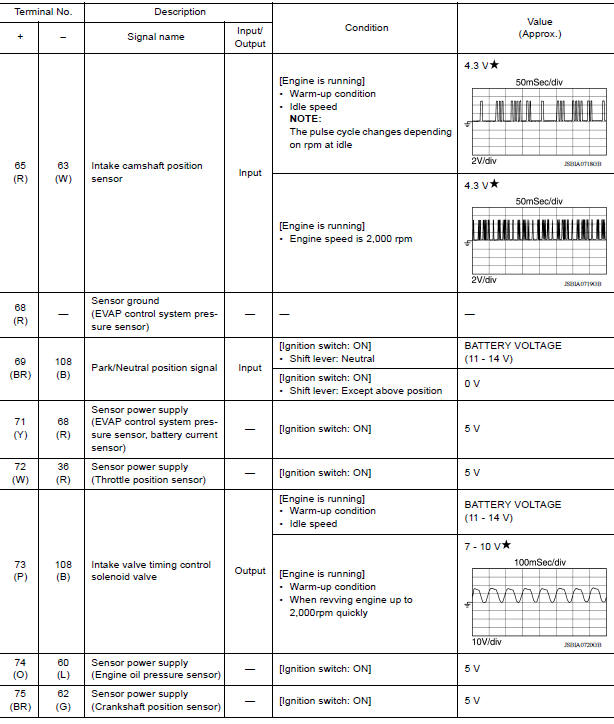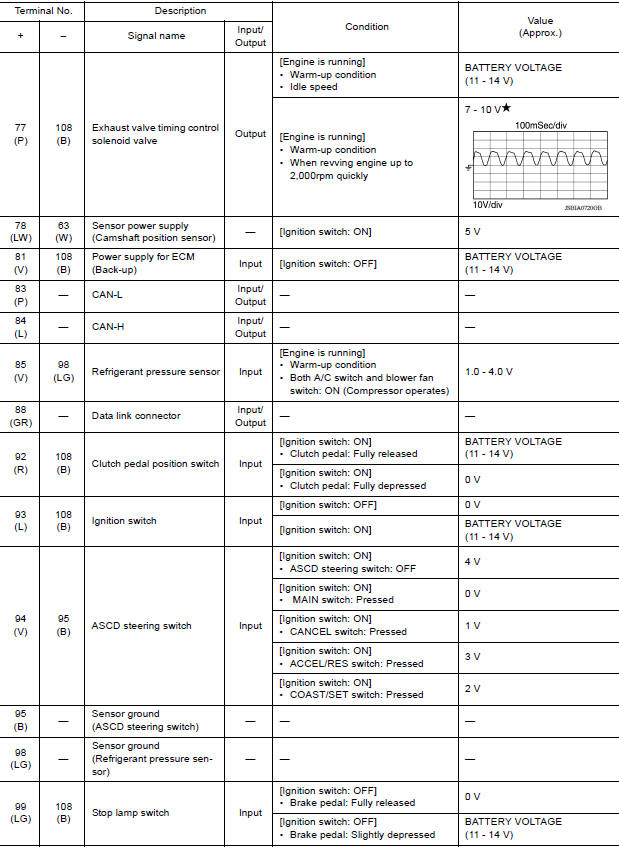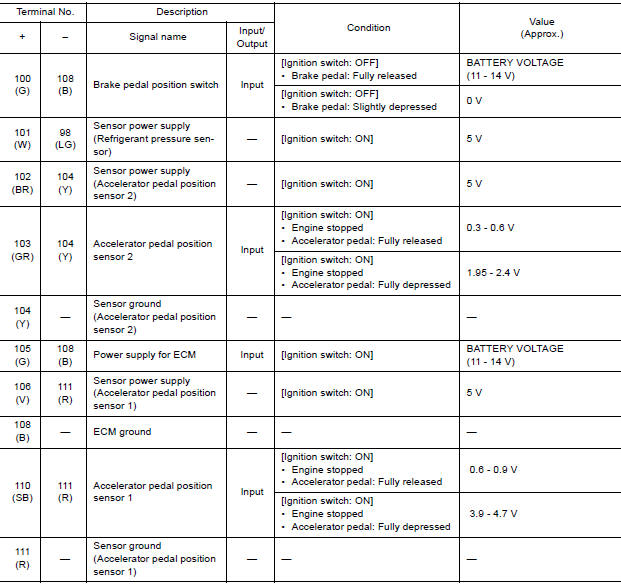 : Average voltage for pulse signal (Actual pulse signal can be confirmed by oscilloscope.) *1: Not used *2: Before measuring the terminal voltage, confirm that the battery is fully charged.
More about «Ecm»:
Reference Value
Categories
© 2017-2023 Copyright www.niveguide.com