Nissan Versa

Sedan Service Manual

Steering » Steering system (ST) » Precautions

Service Notice or Precautions for Steering System
In case of removing steering gear assembly, make the final tightening with grounded and unloaded vehicle condition, and then check wheel alignment.
Observe the following precautions when disassembling.
Before disassembly, thoroughly clean the outside of the unit.
Disassembly should be done in a clean work area. It is important to prevent the internal parts from becoming contaminated by dirt or other foreign matter.
For easier and proper assembly, place disassembled parts in order on a parts rack.
Use nylon cloth or paper towels to clean the parts; common shop rags can leave lint that might interfere with their operation.
Do not reuse non-reusable parts.
Before assembling, apply the specified grease to the directed parts.
PREPARATION
Special Service Tool
The actual shapes of Kent-Moore tools may differ from those of special service tools illustrated here.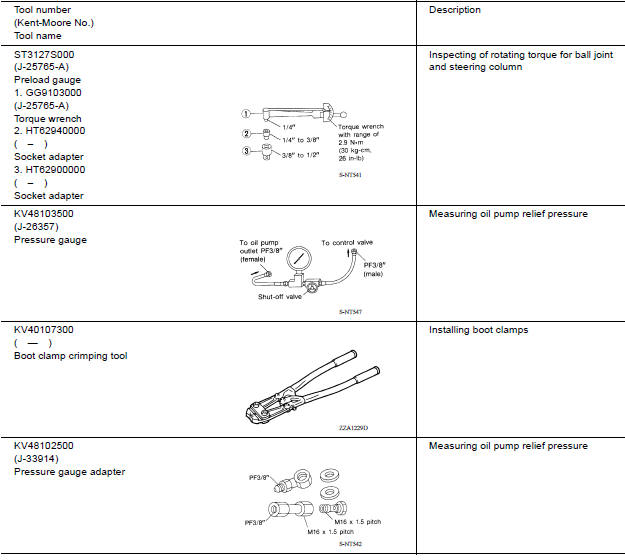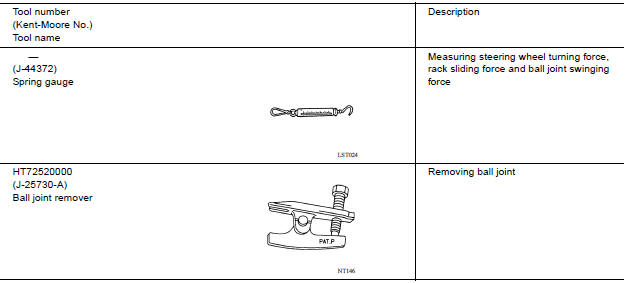 Commercial Service Tool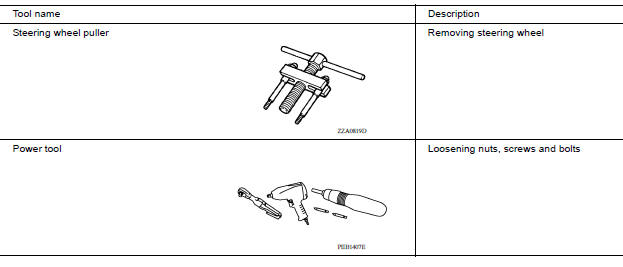 BASIC INSPECTION
More about «Precautions»:
Service Notice or Precautions for Steering System
Categories
© 2017-2023 Copyright www.niveguide.com