Nissan Versa

sedan Owners Manual

Pre-driving checks and adjustments

Sun visors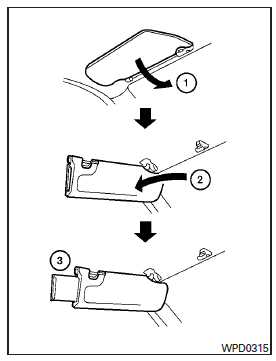 1. To block glare from the front, swing down the sun visor 1 .
2. To block glare from the side, remove the sun visor from the center mount and swing the visor to the side 2 .
3. Slide the extension 3 sun visor in or out as needed.
CAUTION
Do not store the sun visor before returning the extension to its original position.
Do not pull the extension sun visor forcibly downward.
Vanity mirror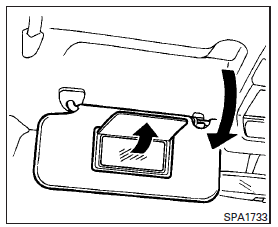 To access the vanity mirror, pull the sun visor down and flip open the mirror cover.
More about «Pre-driving checks and adjustments»:
Sun visors
© 2017-2023 Copyright www.niveguide.com