Nissan Versa

Sedan Service Manual

Maintenance (MA) » Chassis and body maintenance

Axle and suspension parts
AXLE AND SUSPENSION PARTS : Inspection
Check front and rear axle and suspension parts for excessive play, cracks, wear or other damage.
Shake each wheel to check for excessive play.
Check wheel bearings for smooth operation.
Check axle and suspension nuts and bolts for looseness.
Check strut (shock absorber) for oil leakage or other damage.
Check suspension ball joint for grease leakage and ball joint dust cover for cracks or other damage.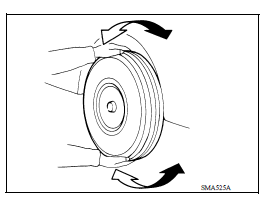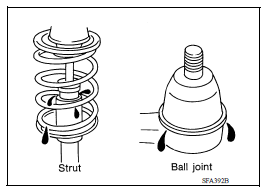 DRIVE SHAFT
DRIVE SHAFT : Inspection
Check boot and drive shaft for cracks, wear, damage and grease leakage.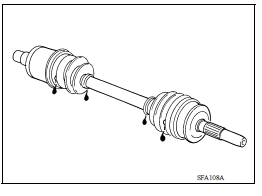 LOCKS, HINGES AND HOOD LATCH
LOCKS, HINGES AND HOOD LATCH : Lubricating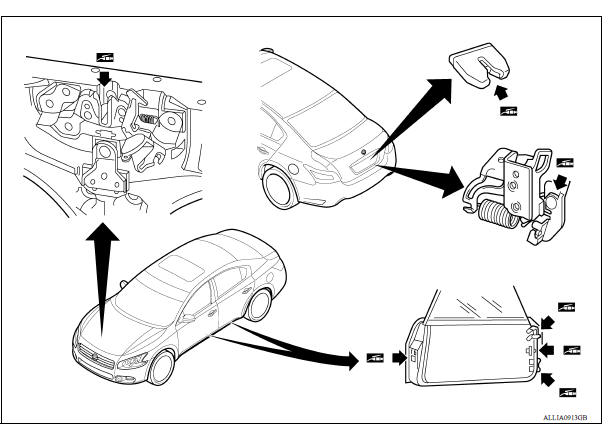 Body grease
More about «Chassis and body maintenance»:
Axle and suspension parts