Nissan Versa

Sedan Service Manual

Transmission & driveline » Transaxle & transmission (TM) » Diagnosis system (TCM)

Consult function
APPLICATION ITEMS


SELF DIAGNOSTIC RESULTS
Refer to TM "DTC Index".
DTC at 1st trip and method to read DTC
DTC (P0705, P0711, P0720, etc.) is specified by SAE J2012/ISO 15031-6.
DTC and DTC at 1st trip are displayed on "Self Diagnostic results" of CONSULT.

When DTC is currently detected, "CRNT" is displayed. If "PAST" is displayed, it shows a malfunction occurred in the past.The trip number of drive without malfunction of concerned DTC can be confirmed with "IGN counter" inside "FFD".

When the DTC at the 1st trip is detected, the "timing" is displayed as "1t".
DTC deletion method
NOTE:
If the battery terminal is disconnected, the TCM memory is erased. (The disconnection time varies from several seconds to several hours.
If the ignition switch is left ON after repair, turn OFF the ignition switch and wait for 10 seconds or more.

Then, turn the ignition ON again. (Engine stop)
Touch "TRANSMISSION" of CONSULT.
Touch "Self Diagnostic Result".
Touch "Erase". (DTC memorized in TCM is erased.)
IGN counter
The ignition counter is displayed in "FFD" and the number of times of satisfied "Driving condition A" is displayed after normal recovery of DTC. Refer to EC "DIAGNOSIS DESCRIPTION : Counter System".
If malfunction (DTC) is currently detected, "0" is displayed.
After normal recovery, every time "Driving condition A" is satisfied, the display value increases from 1 → 2 → 3...38 → 39.
When MIL turns OFF due to the malfunction and the counter reaches 40, the DTC is erased.
NOTE: The counter display of "40" cannot be checked.
DATA MONITOR
NOTE: The following table includes information (items) inapplicable to this vehicle. For information (items) applicable to this vehicle, refer to CONSULT display items.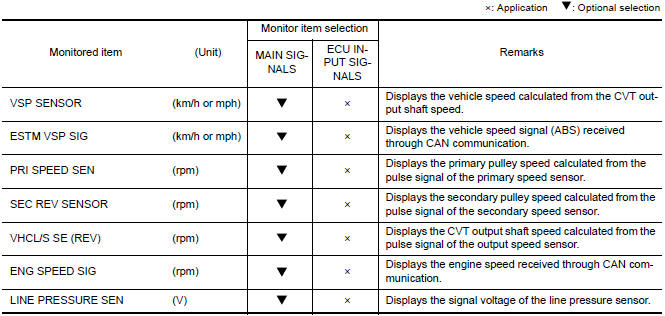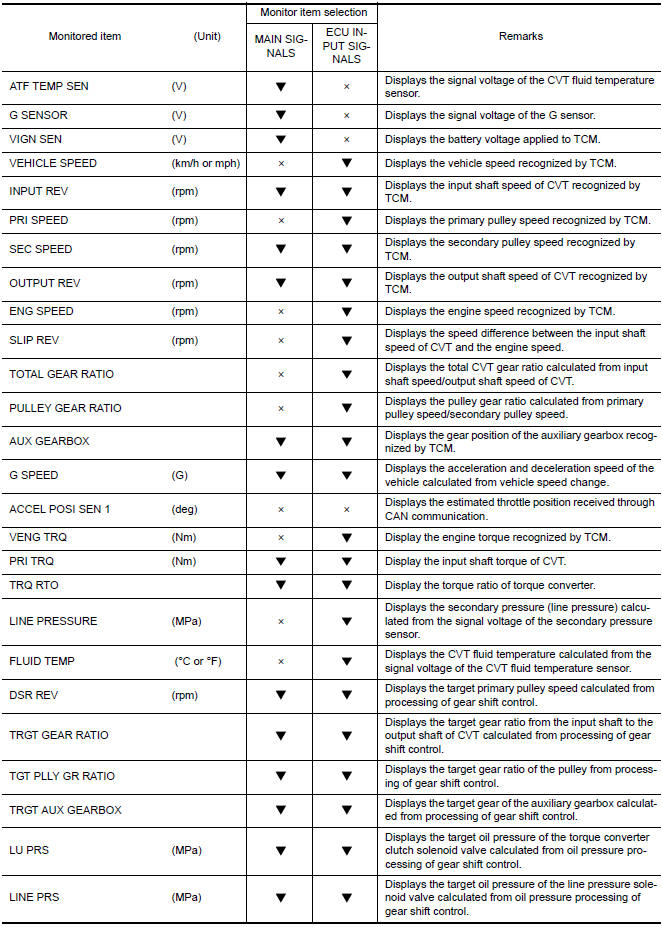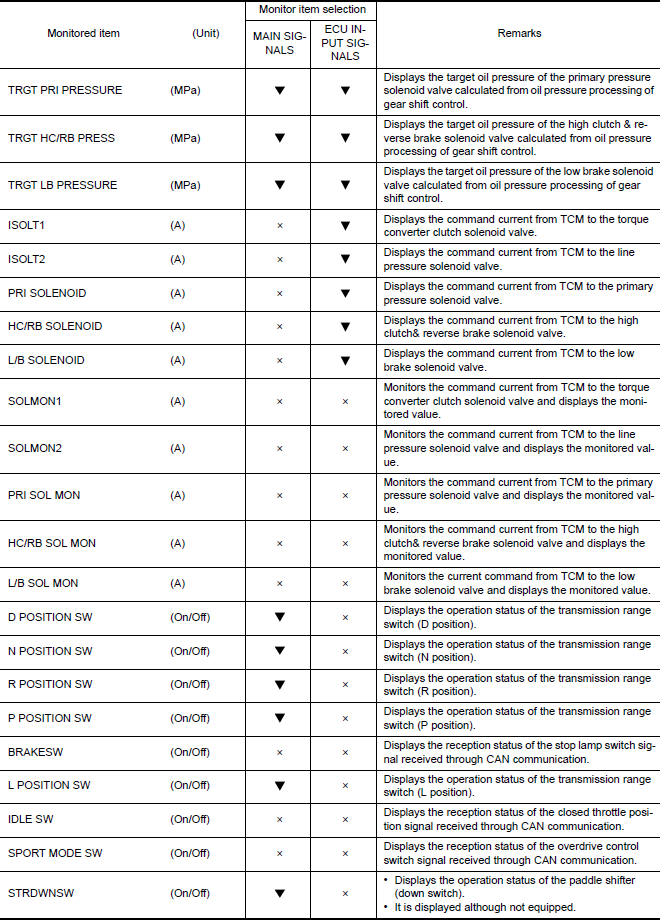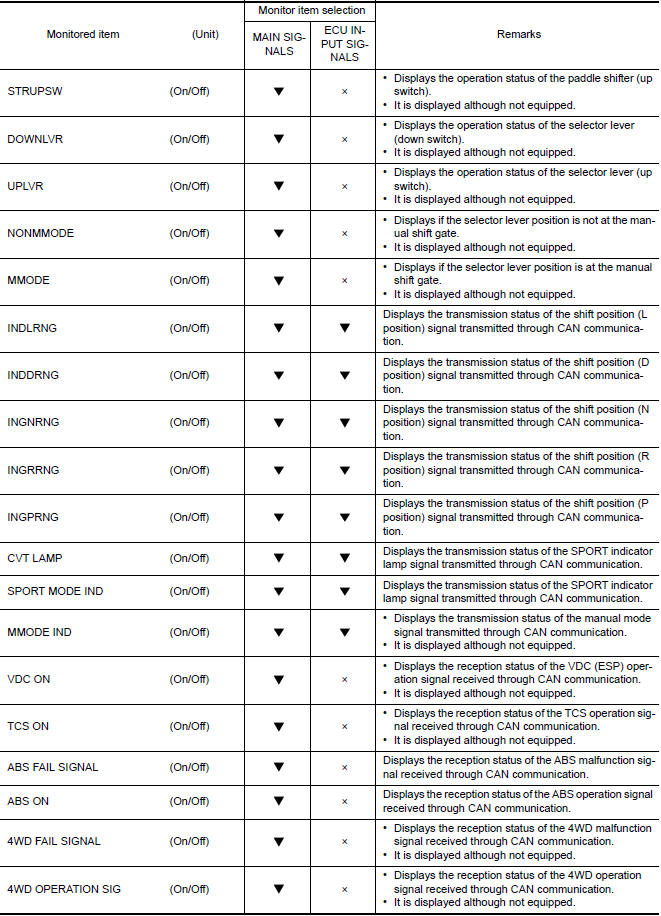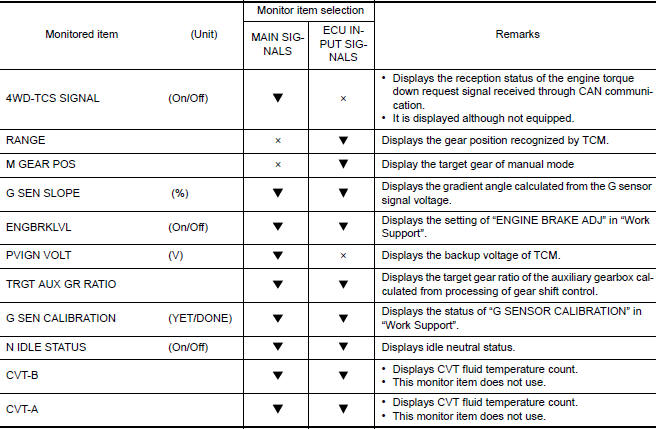 WORK SUPPORT

*: "Clutch point learning" can be selected, but do not use it.Engine brake adjustment
Engine brake adjustment
ENGINE BRAKE LEVEL

ON : Turn ON the engine brake control.

OFF : Turn OFF the engine brake control.
Check the degradation level of the CVT fluid.
CVTF degradation level data

210,000 or more : Replacement of the CVT fluid is required.

Less than 210,000 : Replacement of the CVT fluid is not required.
ECU DIAGNOSIS INFORMATION
More about «Diagnosis system (TCM)»:
Consult function