Nissan Versa

Sedan Service Manual

Engine » Engine control system (EC) » Engine control system

Crankshaft Position Sensor
The crankshaft position sensor is located on the cylinder block rear housing facing the gear teeth (cogs) of the signal plate at end of the crankshaft. It detects the fluctuation of the engine revolution.
The sensor consists of a permanent magnet and Hall IC.
When the engine is running, the high and low parts of the teeth cause the gap with the sensor to change.
The changing gap causes the magnetic field near the sensor to change.
Due to the changing magnetic field, the voltage from the sensor changes.
The ECM receives the voltage signal and detects the fluctuation of the engine revolution.
ECM receives the signals as shown in the figure.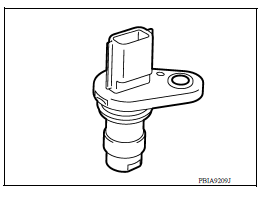 ECM
The ECM consists of a microcomputer and connectors for signal input and output and for power supply. The ECM controls the engine.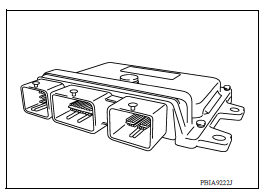 Electric Throttle Control Actuator
Electric throttle control actuator consists of throttle control motor, throttle position sensor, etc.
The throttle control motor is operated by the ECM and it opens and closes the throttle valve.
The current opening angle of the throttle valve is detected by the throttle position sensor and it provides feedback to the ECM to control the throttle valve in response to driving conditions via the throttle control motor.
Engine Coolant Temperature Sensor
The engine coolant temperature sensor is used to detect the engine coolant temperature. The sensor modifies a voltage signal from the ECM. The modified signal returns to the ECM as the engine coolant temperature input. The sensor uses a thermistor which is sensitive to the change in temperature. The electrical resistance of the thermistor decreases as temperature increases.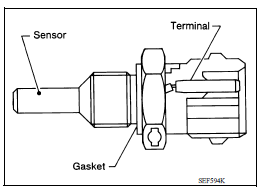 <Reference data>
| | | |
| --- | --- | --- |
| Engine coolant temperature [C (F)] | Voltage* (V) | Resistance (kΩ) |
| -10 (14) | 4.4 | 7.0 11.4 |
| 20 (68) | 3.5 | 2.10 2.90 |
| 50 (122) | 2.2 | 0.68 1.00 |
| 90 (194) | 0.9 | 0.236 0.260 |
*: These data are reference values and are measured between ECM terminals.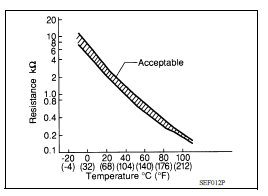 Engine Oil Pressure Sensor
The engine oil pressure (EOP) sensor is detects engine oil pressure and transmits a voltage signal to the ECM.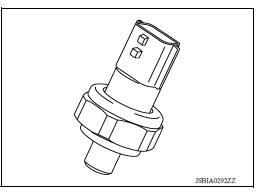 More about «Engine control system»:
Crankshaft Position Sensor