Nissan Versa

Sedan Service Manual

Electrical & power control » Power control system (PCS) » IPDM E/R (Intelligent power distribution module engine room)

DTC Index
NOTE:
The details of time display are as follows.
CRNT: A malfunction is detected now.
PAST: A malfunction was detected in the past.
IGN counter is displayed on FFD (Freeze Frame data).
The number is 0 when is detected now.
The number increases like 1 → 2 * * * 38 → 39 after returning to the normal condition whenever IGN OFF → ON.
The number is fixed to 39 until the self-diagnosis results are erased if it is over 39.

WIRING DIAGRAM
IPDM E/R (INTELLIGENT POWER DISTRIBUTION MODULE ENGINE ROOM)
Wiring Diagram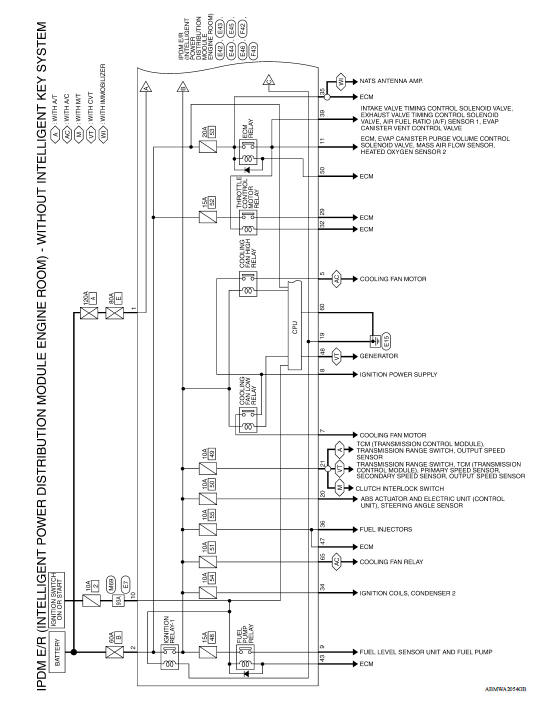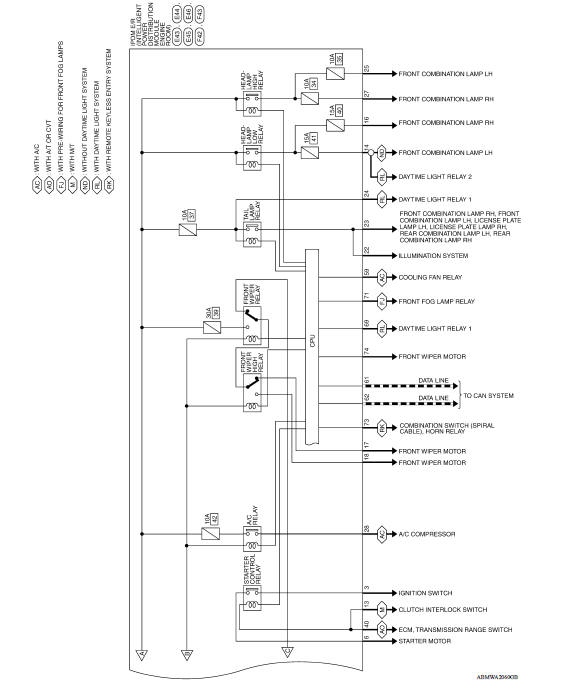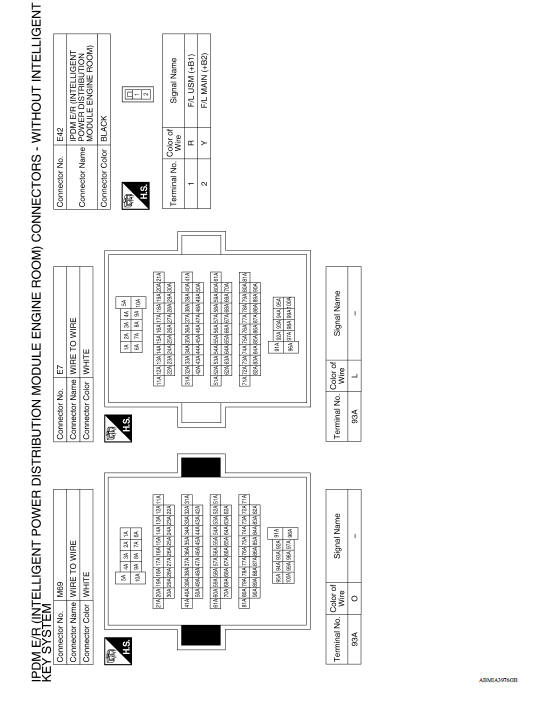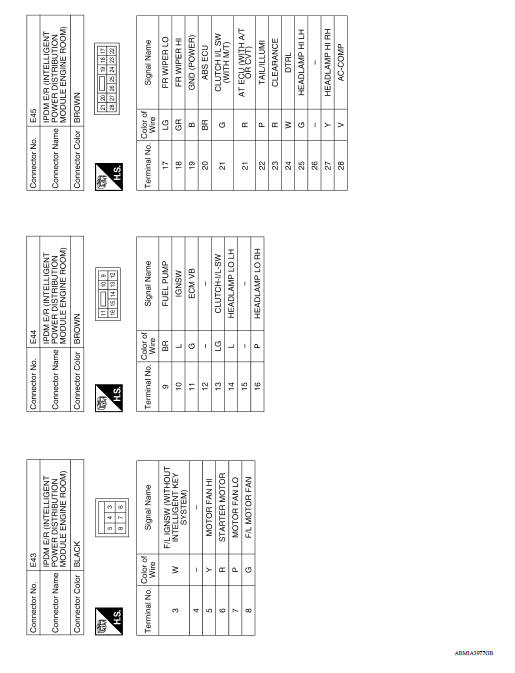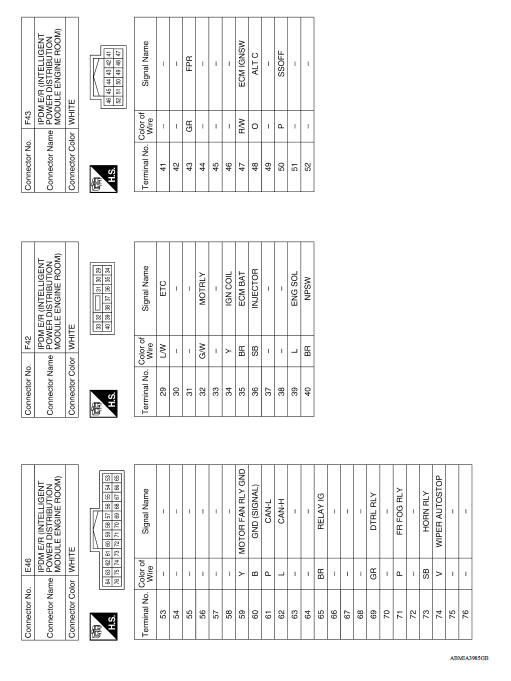 DTC/CIRCUIT DIAGNOSIS
More about «IPDM E/R (Intelligent power distribution module engine room)»:
DTC Index
Categories
© 2017-2023 Copyright www.niveguide.com