Nissan Versa

Sedan Service Manual

Electrical & power control » Power supply, ground & circuit elements (PG)

Harness
Harness Layout
HOW TO READ HARNESS LAYOUT
The following Harness Layouts use a map style grid to help locate connectors on the drawings:
Main Harness
Engine Room Harness
Engine Room Harness (Passenger Compartment)
Engine Control Harness
Body Harness, Trunk Room Harness and ODS Sub-harness
Room Lamp Harness
To use the grid reference
1. Find the desired connector number on the connector list.
2. Find the grid reference.
3. On the drawing, find the crossing of the grid reference letter column and number row.
4. Find the connector number in the crossing zone.
5. Follow the line (if used) to the connector.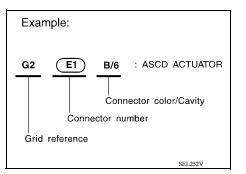 OUTLINE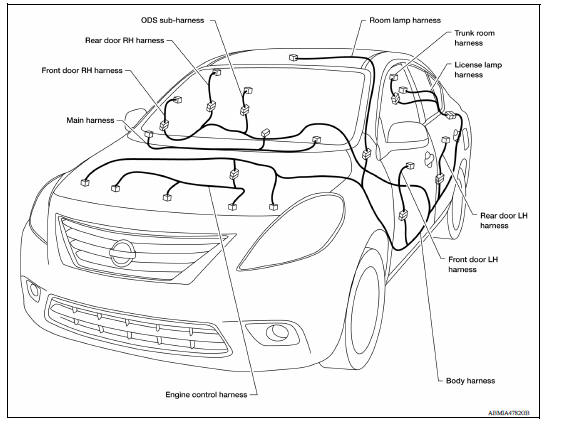 MAIN HARNESS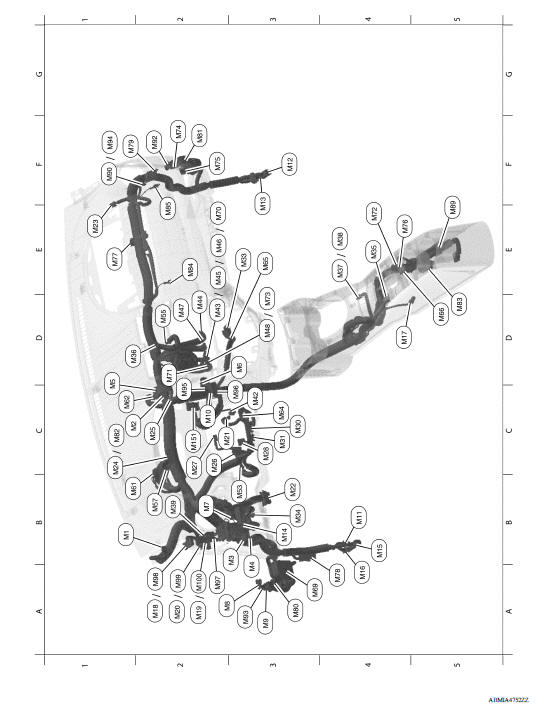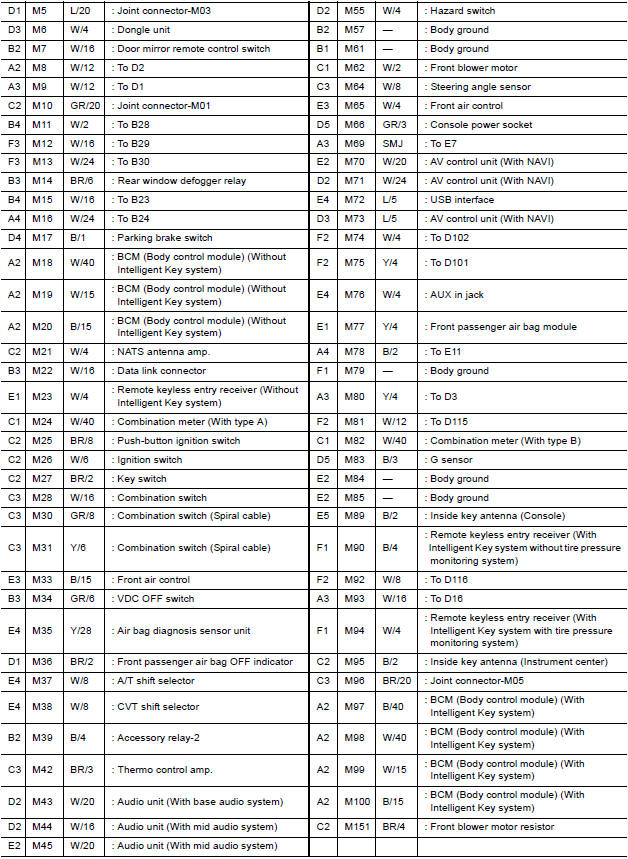 ENGINE ROOM HARNESS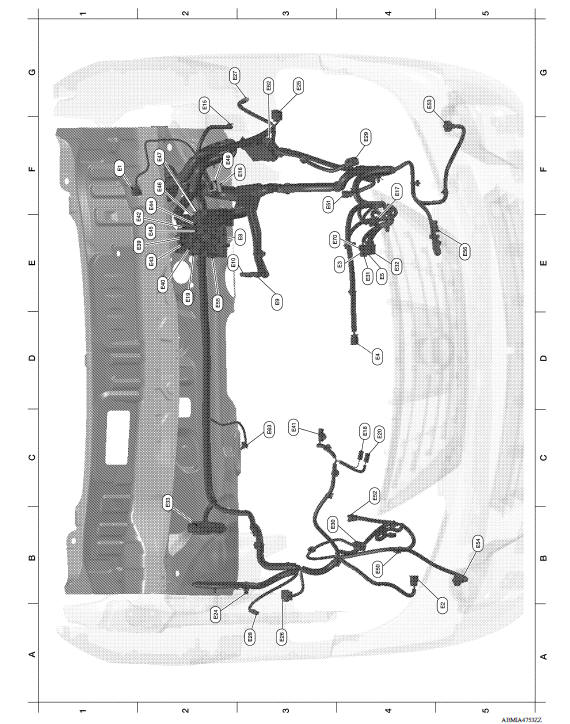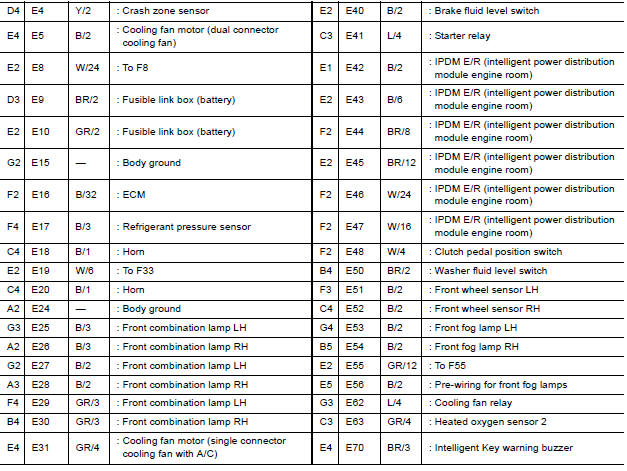 ENGINE ROOM HARNESS (PASSENGER COMPARTMENT)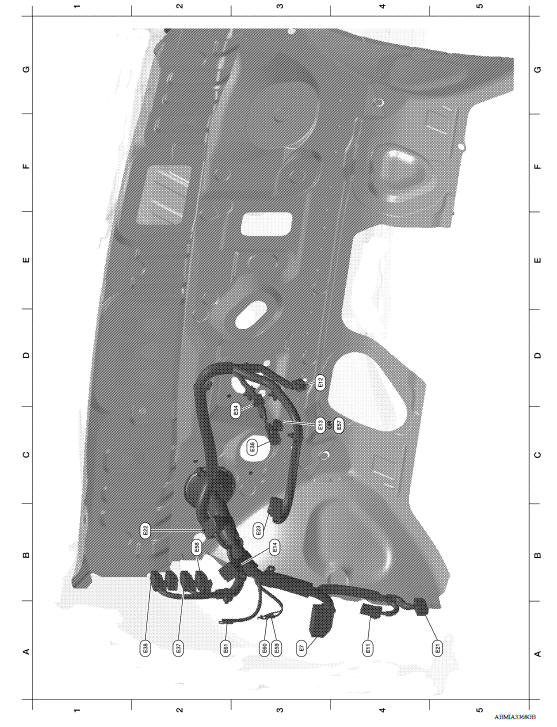 ENGINE CONTROL HARNESS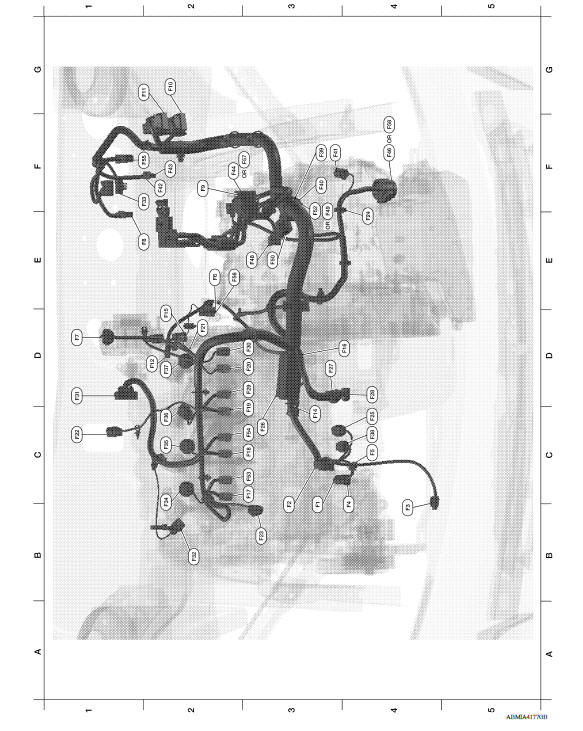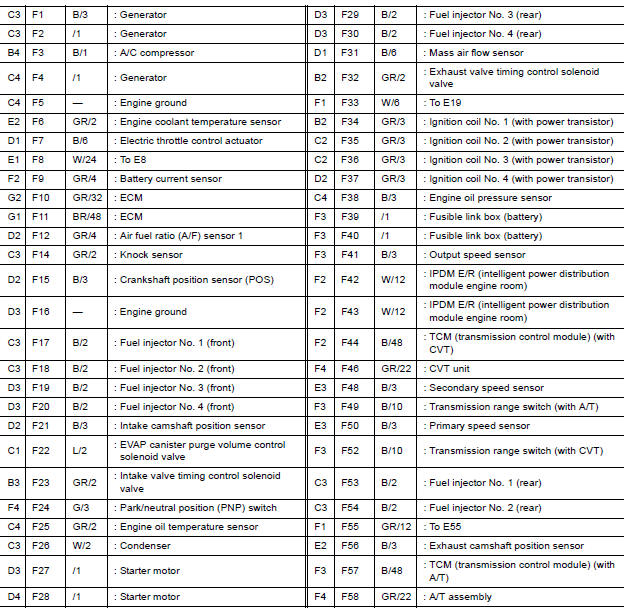 BODY HARNESS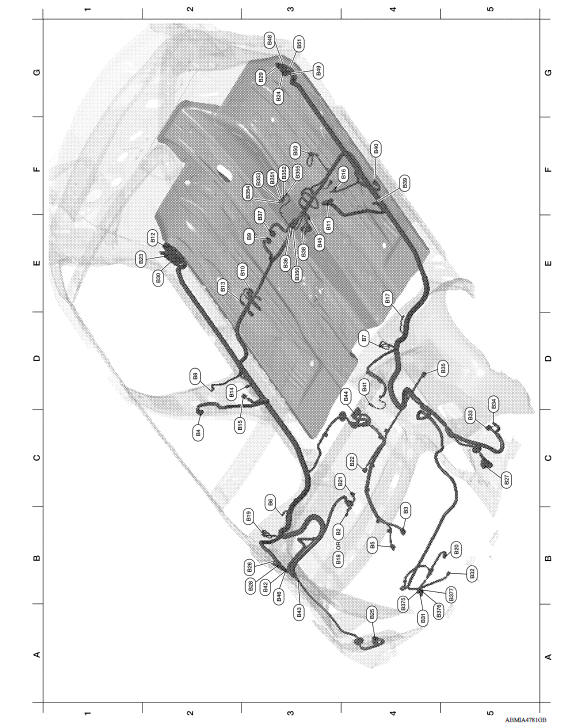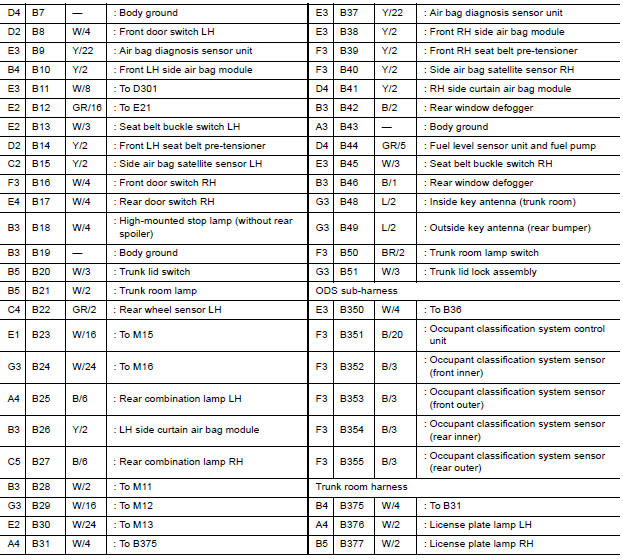 ROOM LAMP HARNESS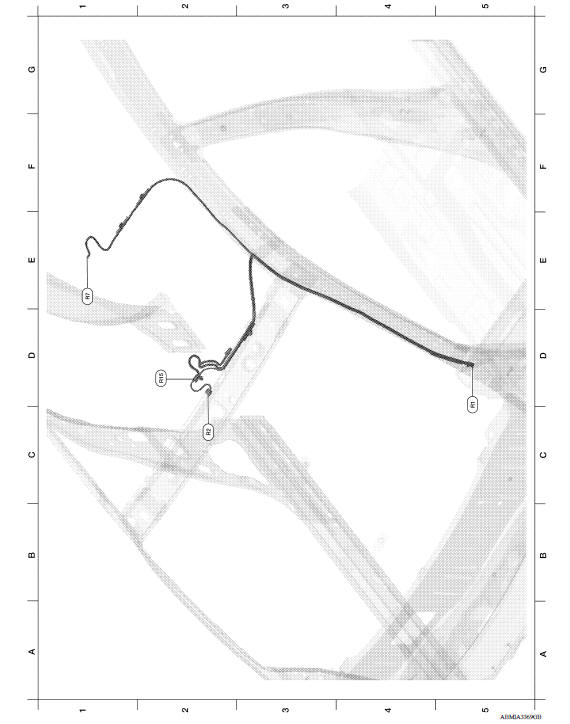 FRONT DOOR LH HARNESS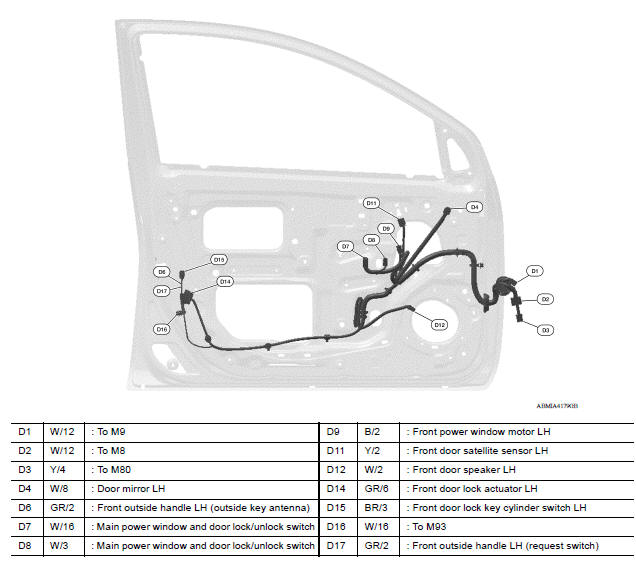 FRONT DOOR RH HARNESS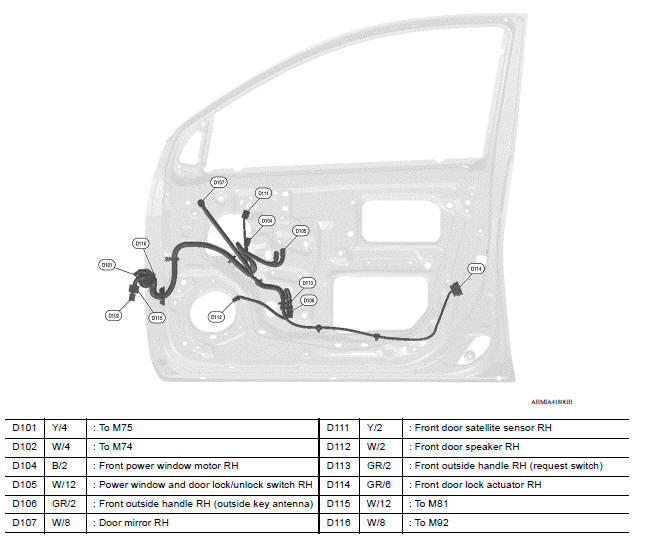 REAR DOOR LH HARNESS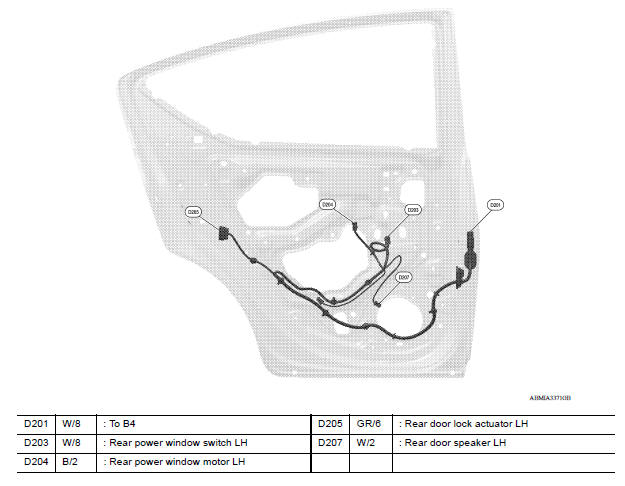 REAR DOOR RH HARNESS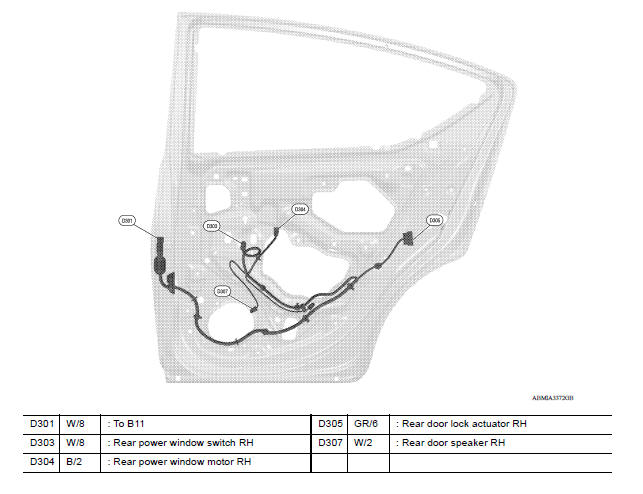 ELECTRICAL UNITS LOCATION
Electrical Units Location
ENGINE COMPARTMENT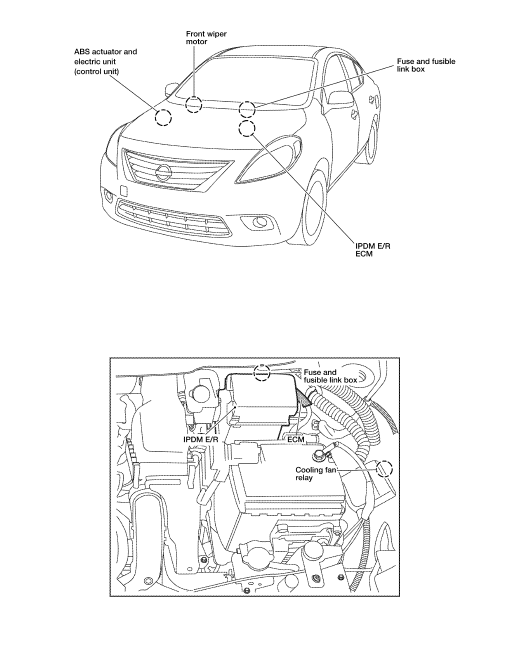 PASSENGER COMPARTMENT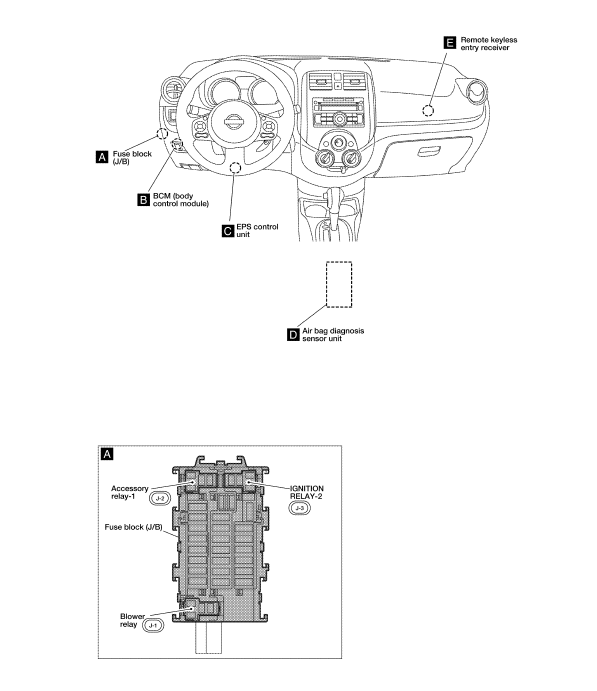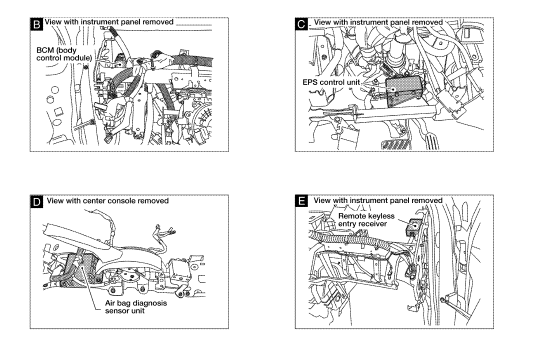 LUGGAGE COMPARTMENT
More about «Power supply, ground & circuit elements (PG)»:
Harness