Nissan Versa

Sedan Service Manual

Electrical & power control » Power supply, ground & circuit elements (PG)

Power supply routing circuit
Wiring Diagram - Battery Power Supply -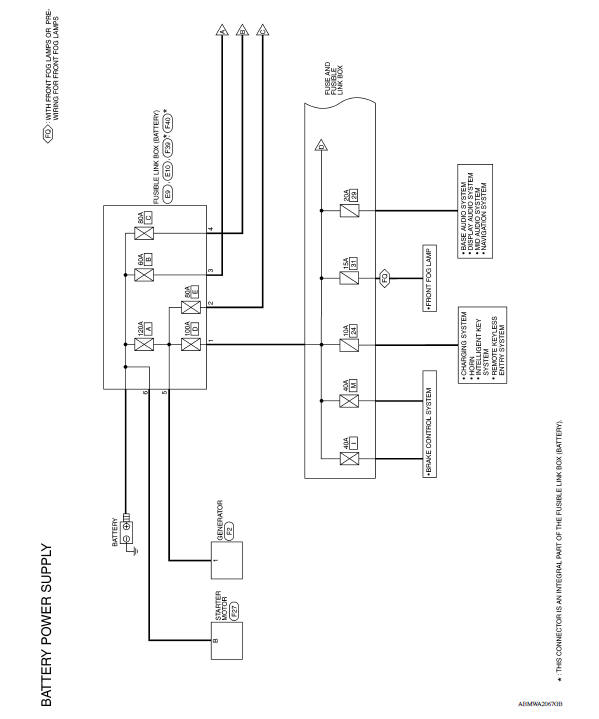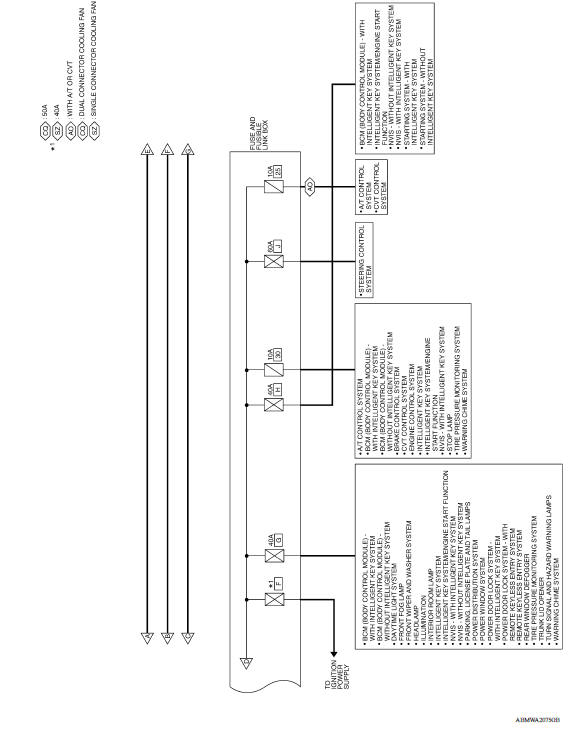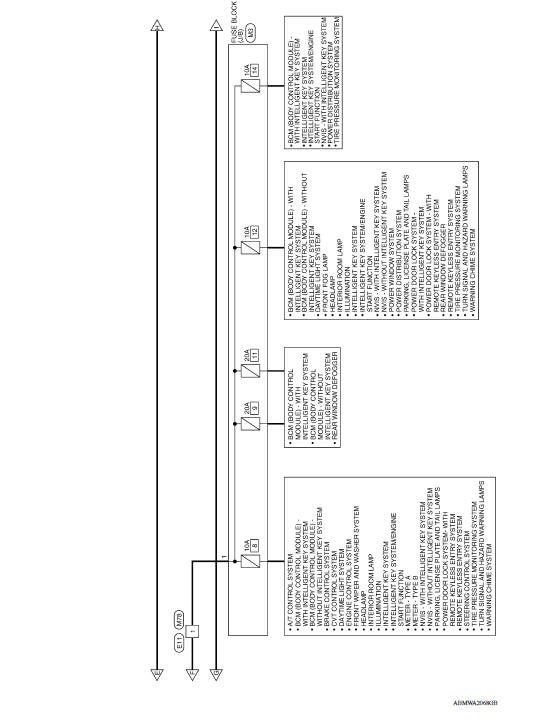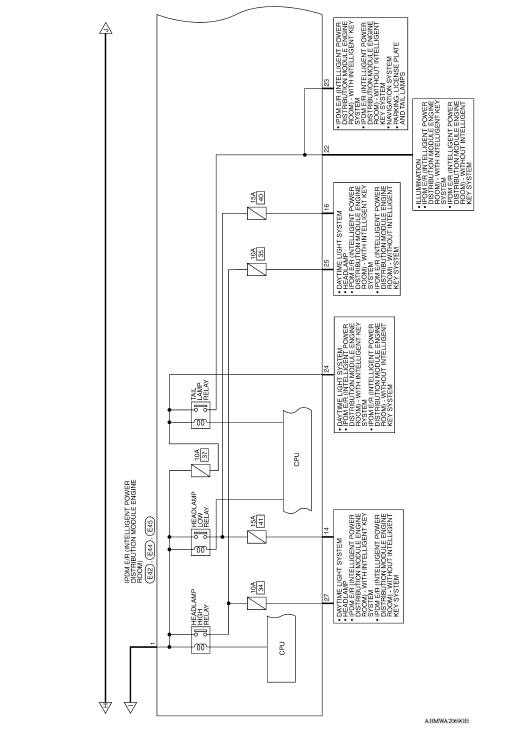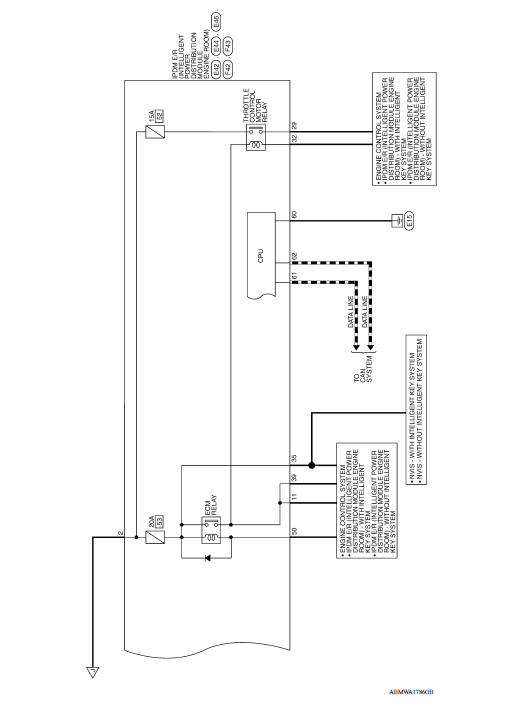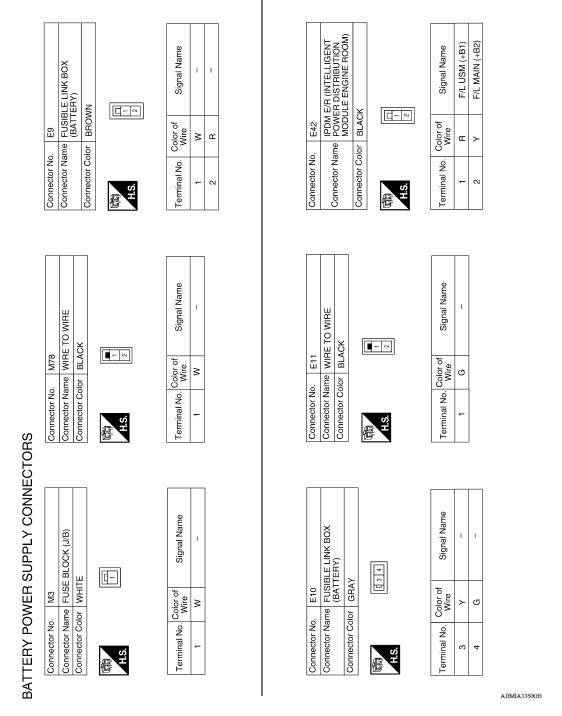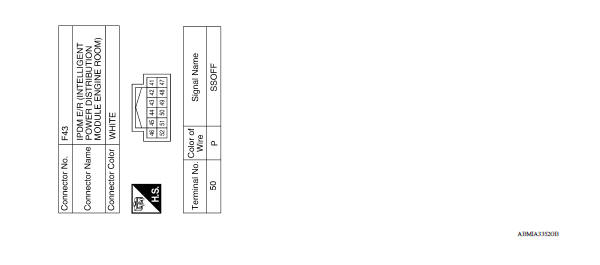 Wiring Diagram - Accessory Power Supply -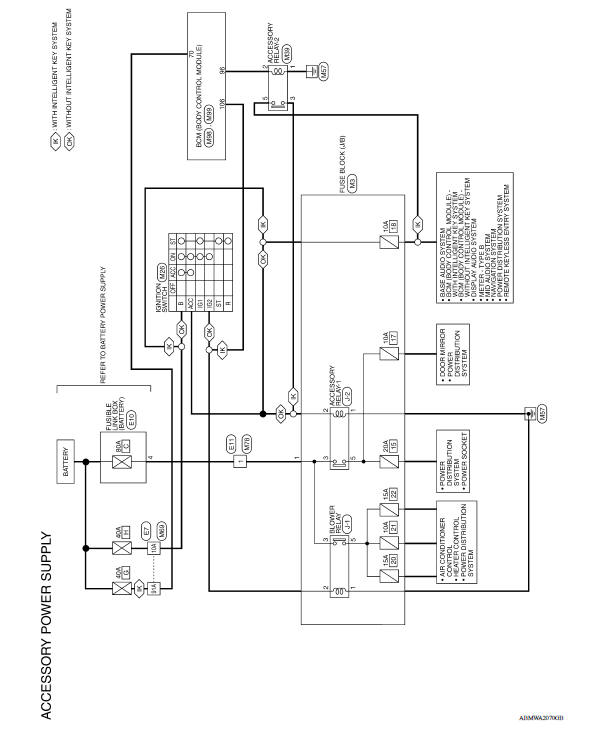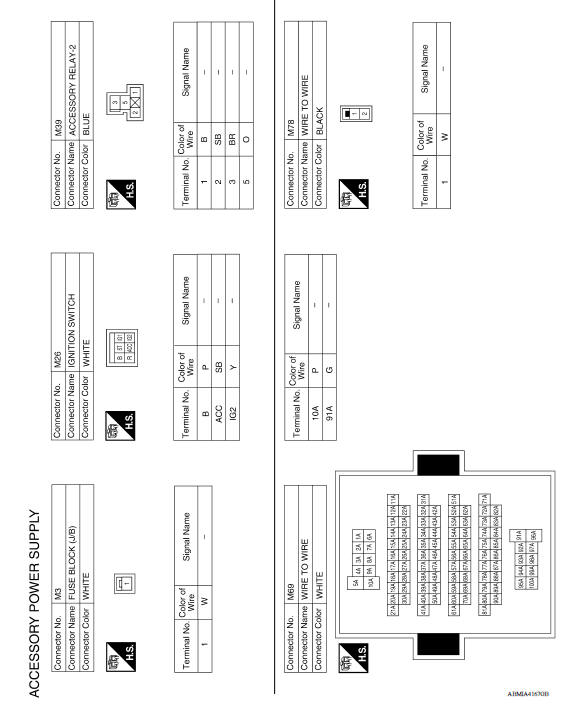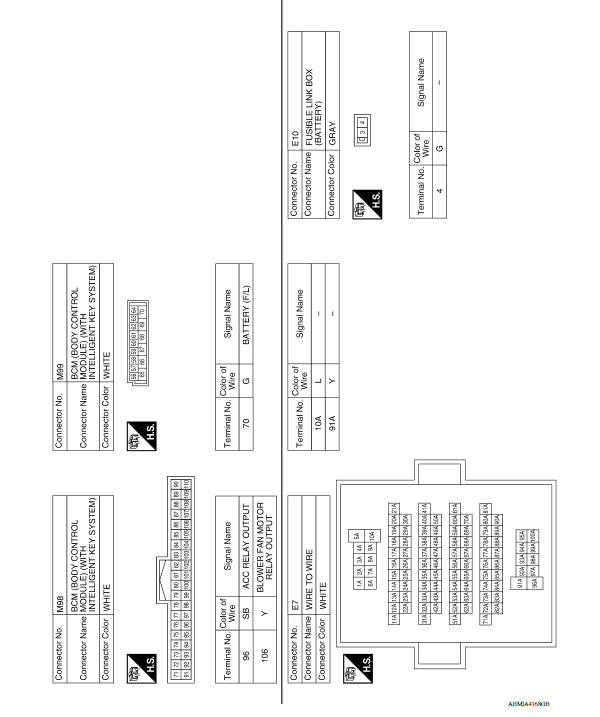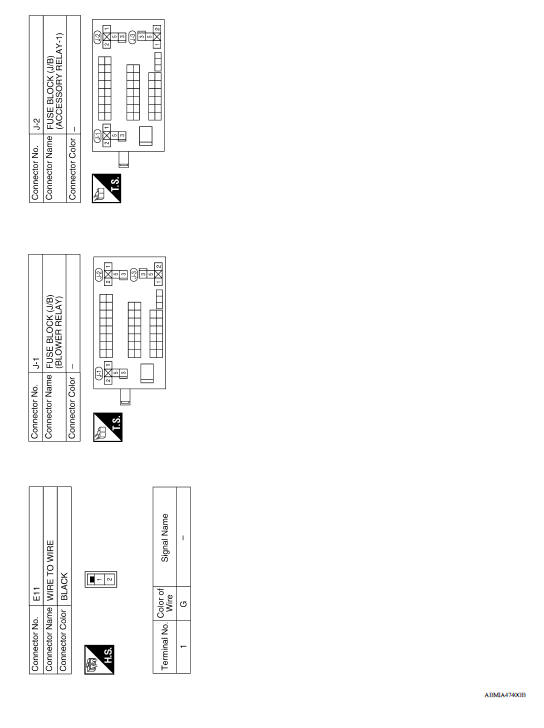 Wiring Diagram - Ignition Power Supply -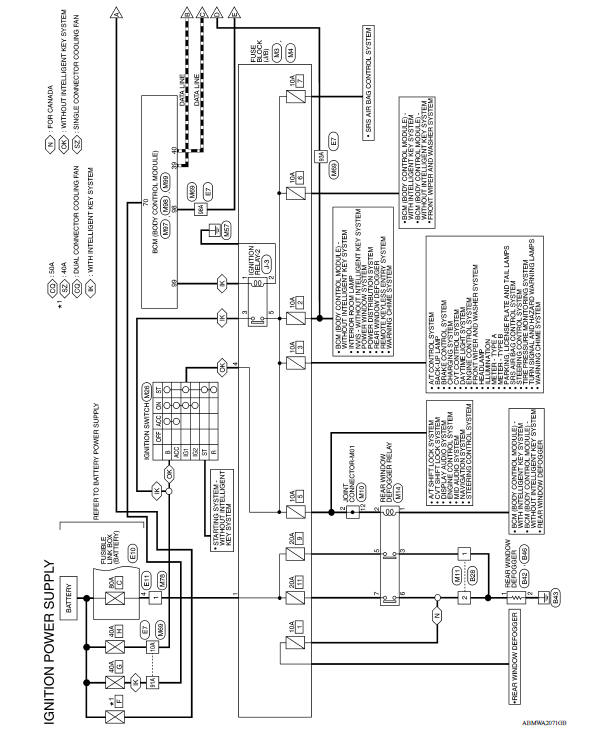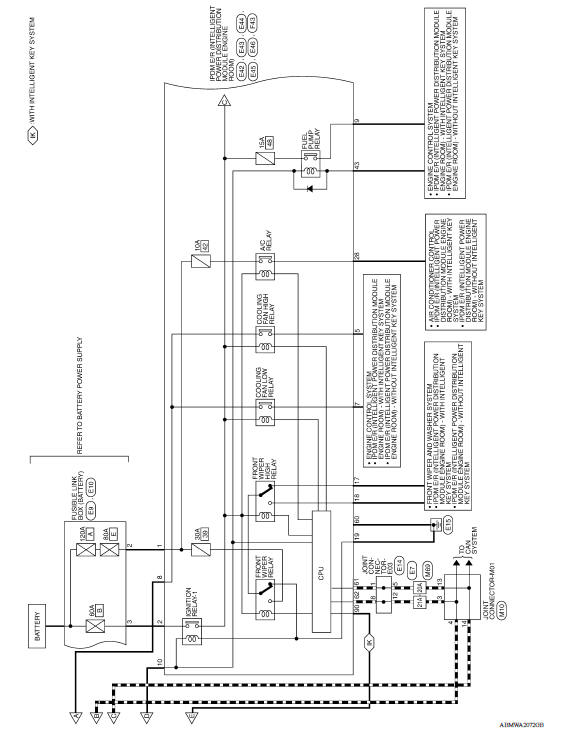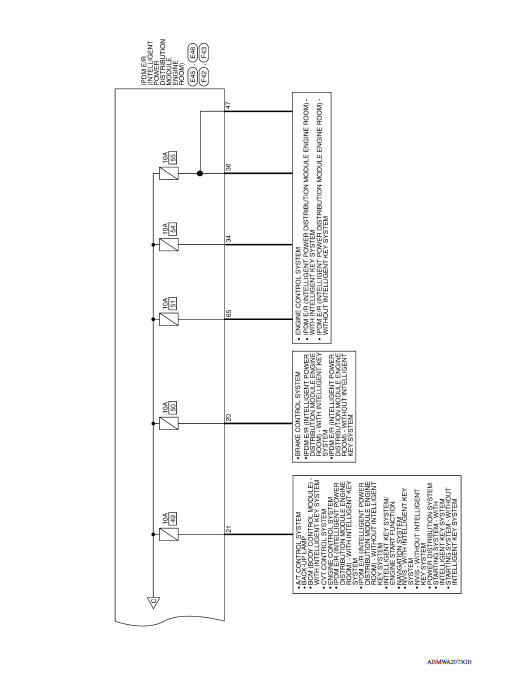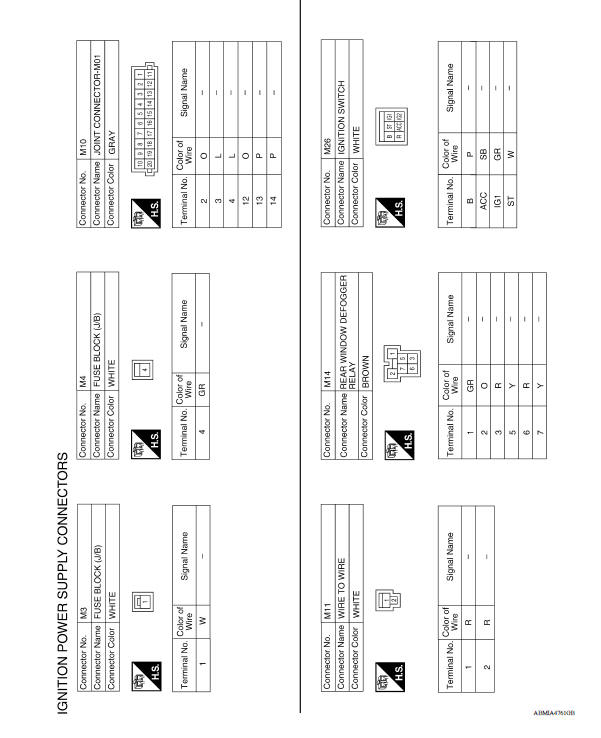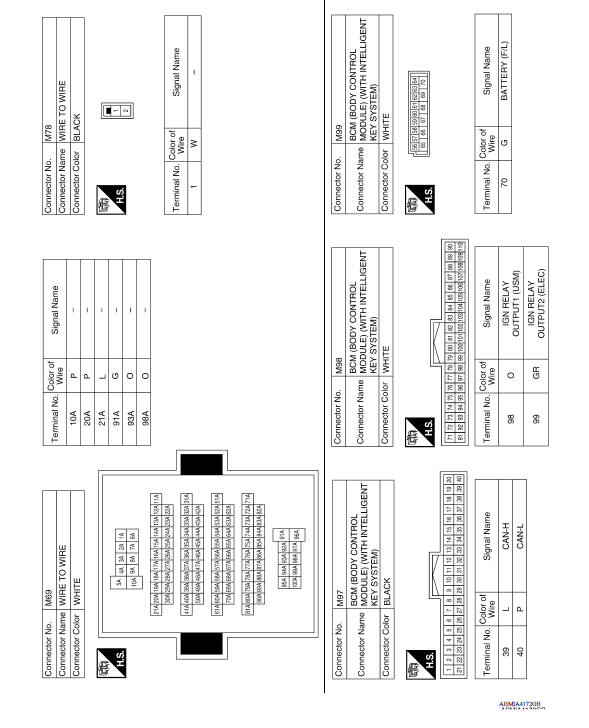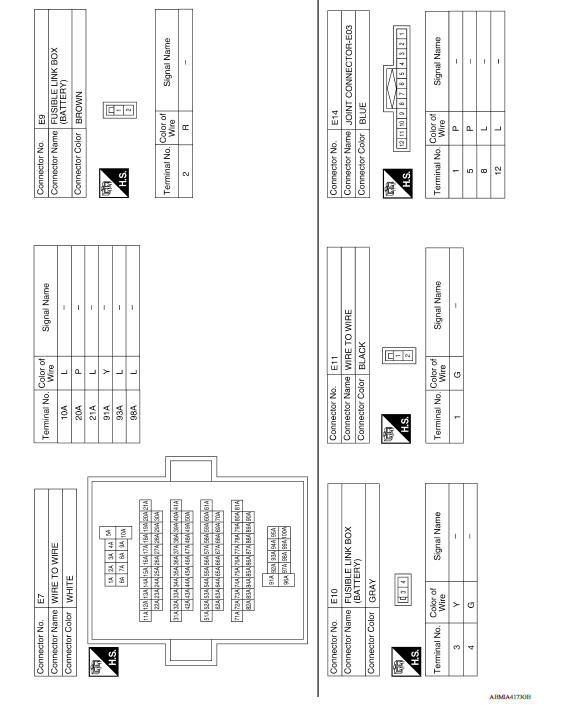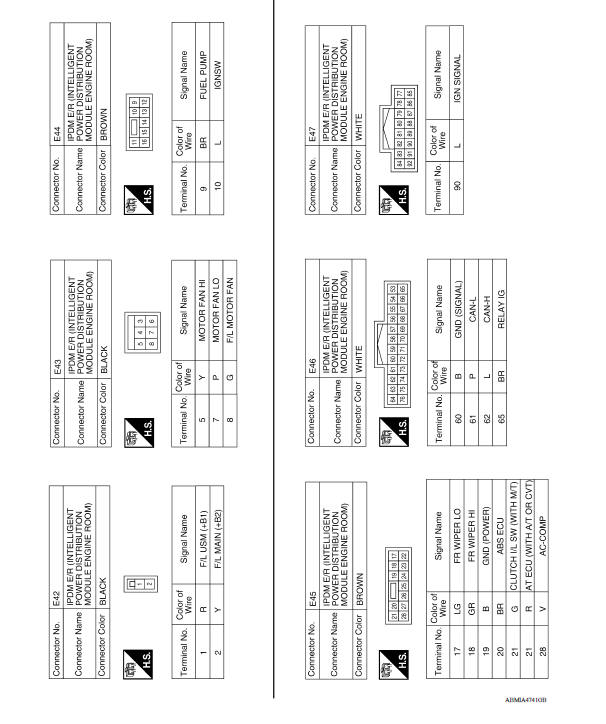 Fuse
If fuse is blown, be sure to eliminate cause of malfunction before installing new fuse.
Use fuse of specified rating. Never use fuse of more than specified rating.
Do not partially install fuse; always insert it into fuse holder properly.
Remove fuse for "ELECTRICAL PARTS (BAT)" if vehicle is not used for a long period of time.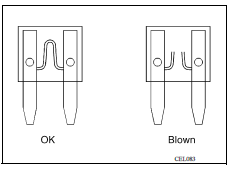 Fusible Link
A melted fusible link can be detected either by visual inspection or by feeling with finger tip. If its condition is questionable, use circuit tester or test lamp.
1 : Fusible link

Vehicle front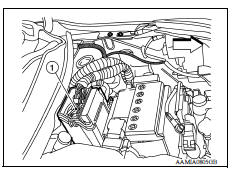 CAUTION:
If fusible link should melt, it is possible that critical circuit (power supply or large current carrying circuit) is shorted. In such a case, carefully check and eliminate cause of malfunction.
Never wrap outside of fusible link with vinyl tape. Important: Never let fusible link touch any other wiring harness, vinyl or rubber parts.
GROUND
Ground Distribution
MAIN HARNESS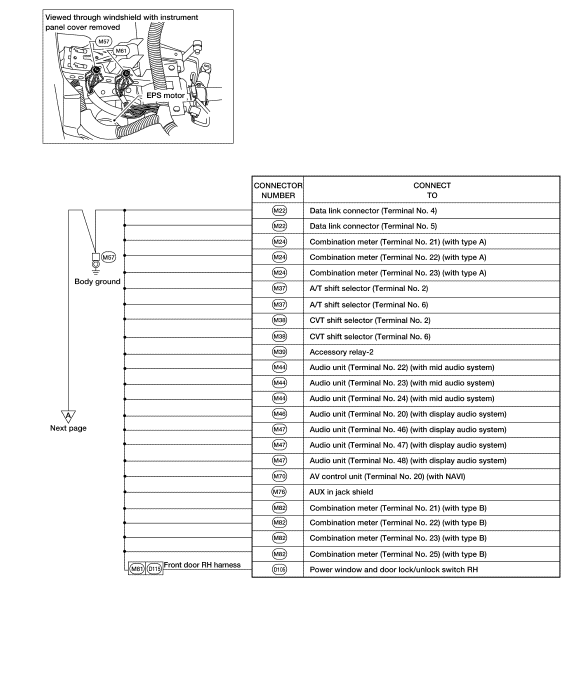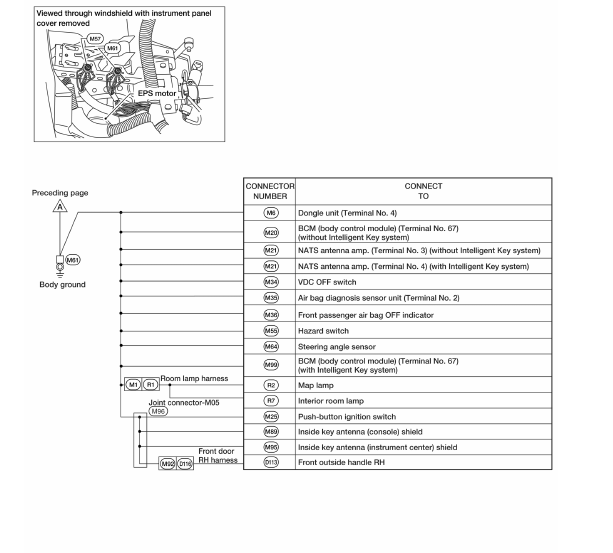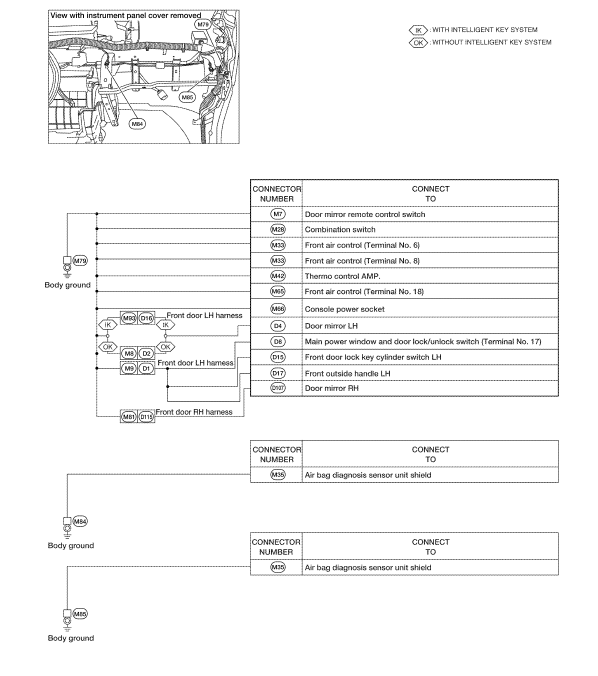 ENGINE ROOM HARNESS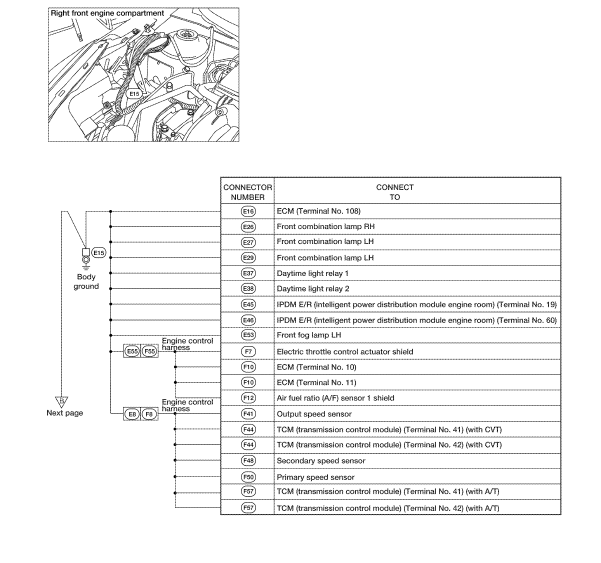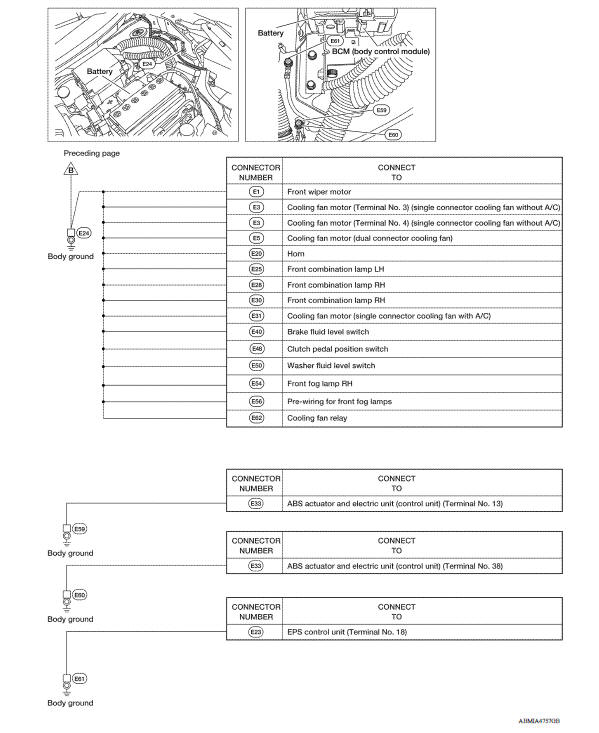 ENGINE CONTROL HARNESS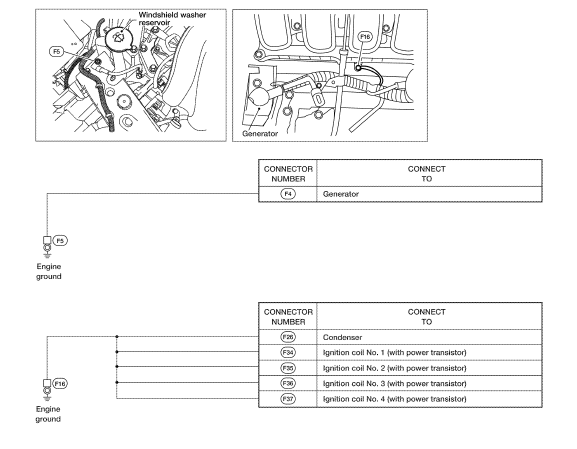 BODY HARNESS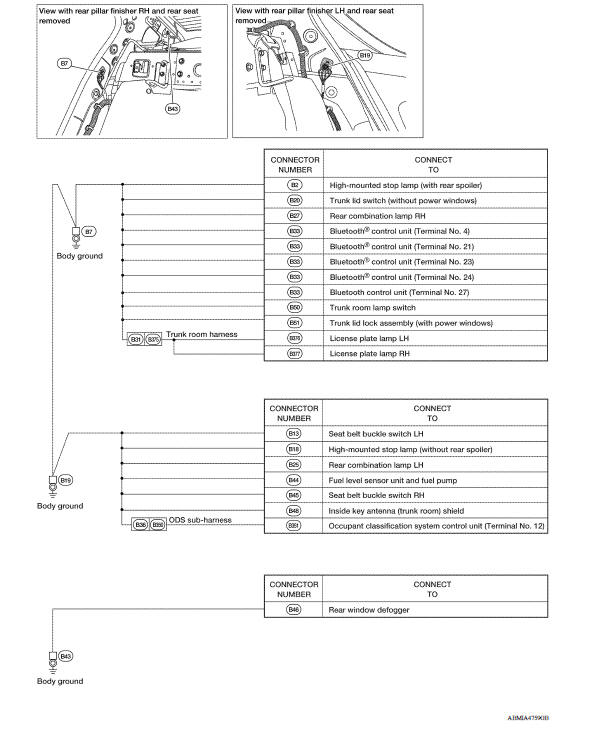 More about «Power supply, ground & circuit elements (PG)»:
Power supply routing circuit
Categories
© 2017-2023 Copyright www.niveguide.com