Nissan Versa

Sedan Service Manual

Electrical & power control » Power outlet (PWO)

Power socket
Exploded View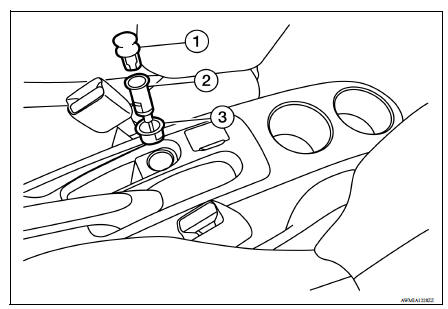 1. Cap 2. Inner socket 3. Ring
Removal and Installation
CONSOLE POWER SOCKET
Removal
1. Remove the fuse for the power socket.
2. Insert one end of the Tool (A) into one of the square holes inside the power socket.
Tool number: - (J-42059)
3. Lift up the handle of the Tool until the other end of the Tool is inside the socket and snaps into the other square hole in the power socket.
4. Pull the power socket straight out with the Tool.
5. Disconnect harness connector from power socket.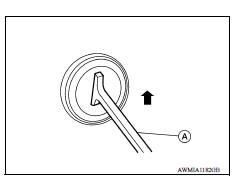 Installation
Installation is in the reverse order of removal.
NOTE: Make sure to align the tab with the square notched area during installation.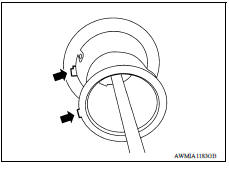 SERVICE DATA AND SPECIFICATIONS (SDS)
Power Socket

More about «Power outlet (PWO)»:
Power socket