Nissan Versa

Sedan Service Manual

Transmission & driveline » Transaxle & transmission (TM) » TCM

Reference Value
VALUES ON DIAGNOSIS TOOL
The CONSULT electrically displays shift timing and lock-up timing (that is, operation timing of each solenoid) Check for time difference between actual shift timing and the CONSULT display. If the difference is noticeable, mechanical parts (except solenoids, sensors, etc.) may be malfunctioning. Check mechanical parts in accordance with the specified diagnostic procedures.
Shift schedule (that implies gear position) on CONSULT may slightly differ from that described in Service Manual. This occurs for the following reasons:
Actual shift schedule has more or less tolerance or allowance
Shift schedule in Service Manual refers to the point where shifting starts
Gear position on CONSULT indicates the point where shifting completes
Display of solenoid valves on CONSULT changes at the start of shifting, while gear position is displayed upon completion of shifting (which is computed by TCM).
NOTE: The following table includes information (items) inapplicable to this vehicle. For information (items) applicable to this vehicle, refer to CONSULT display items.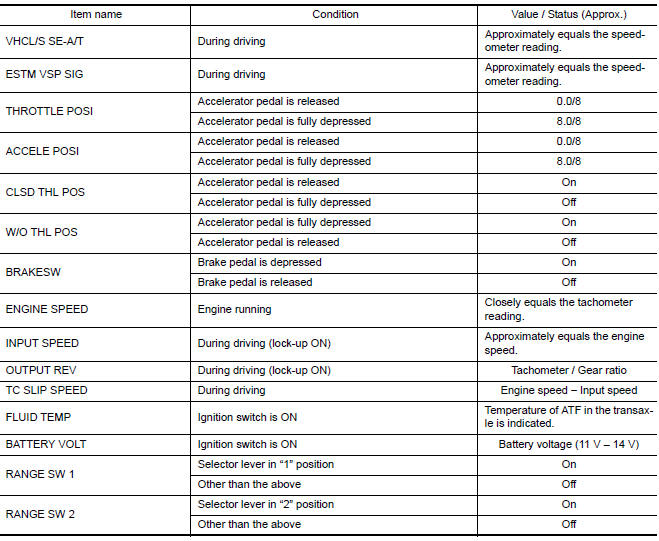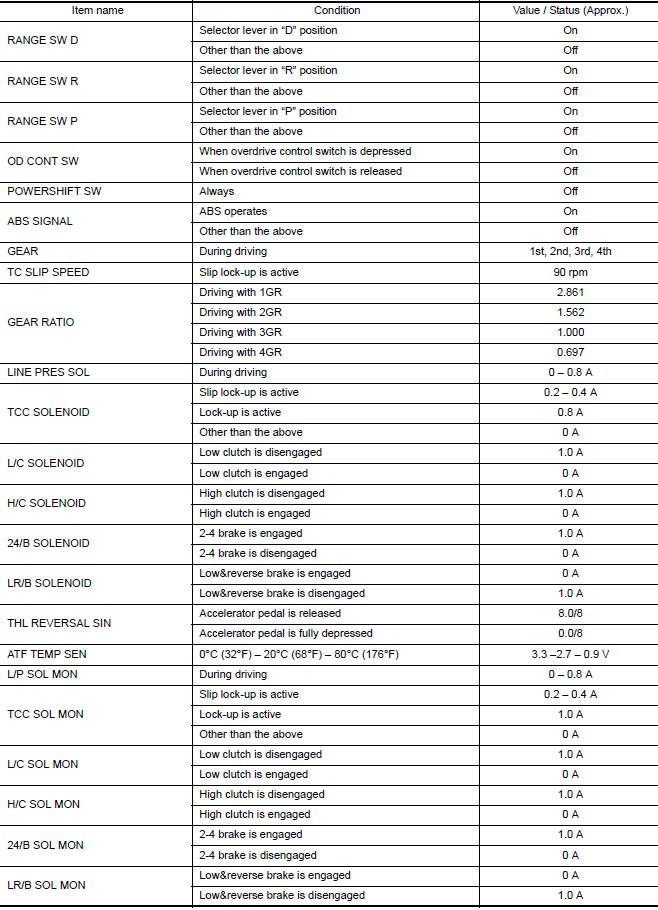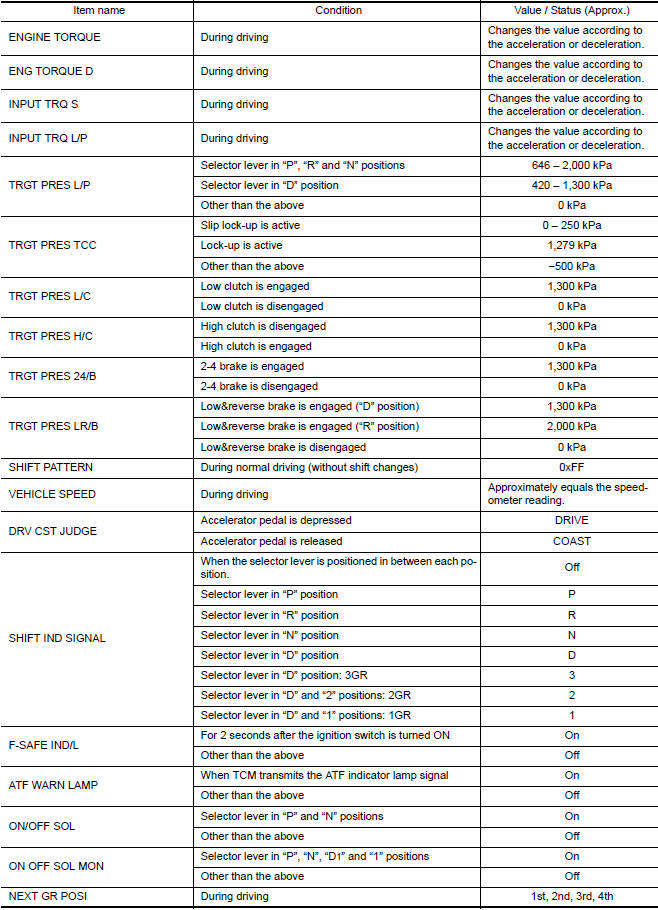 TERMINAL LAYOUT

INPUT/OUTPUT SIGNAL STANDARD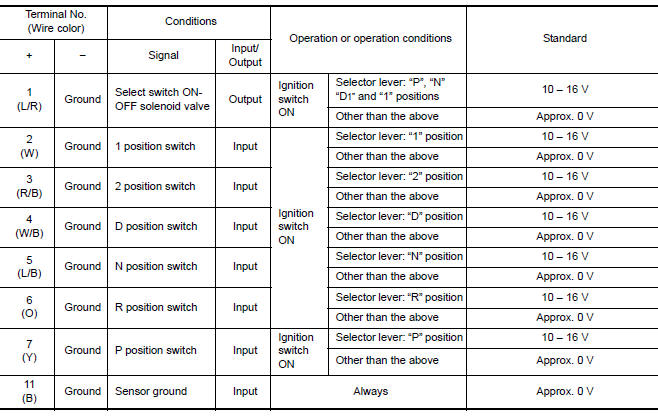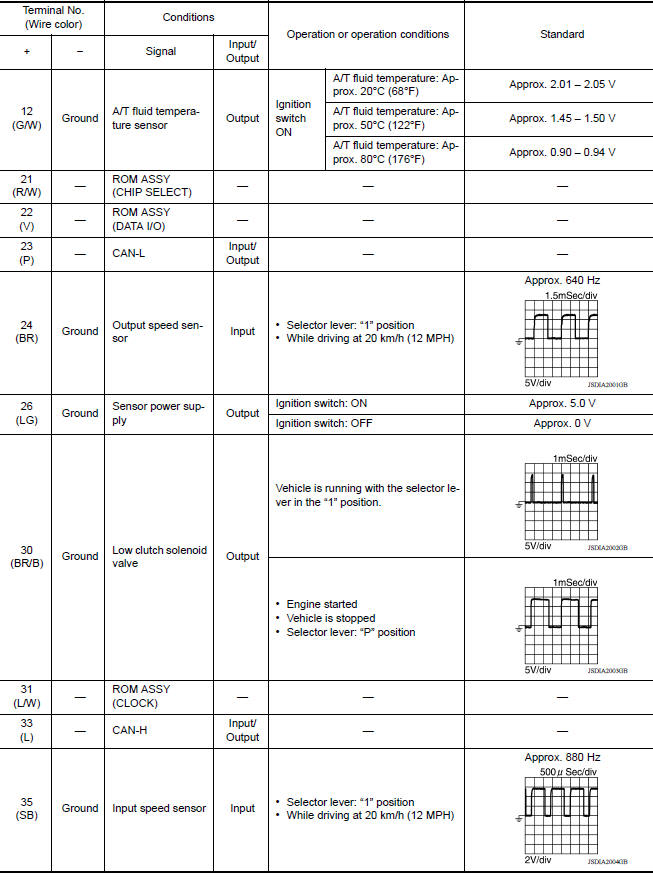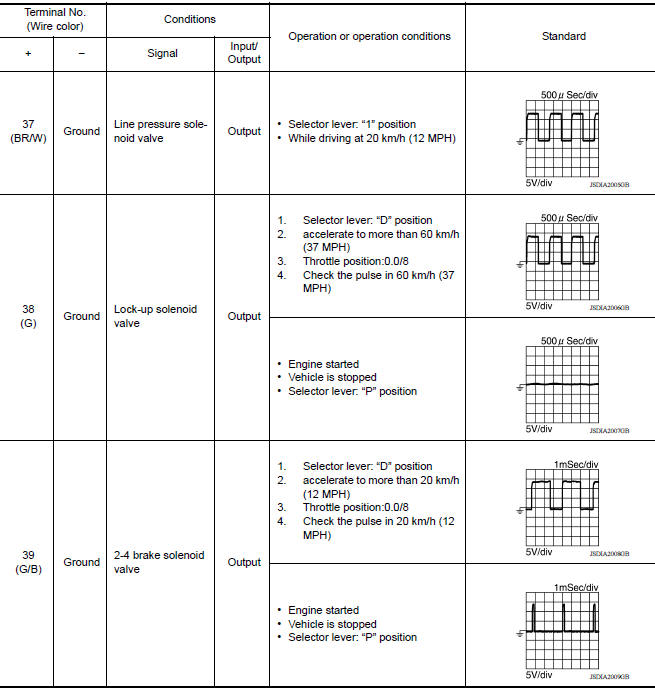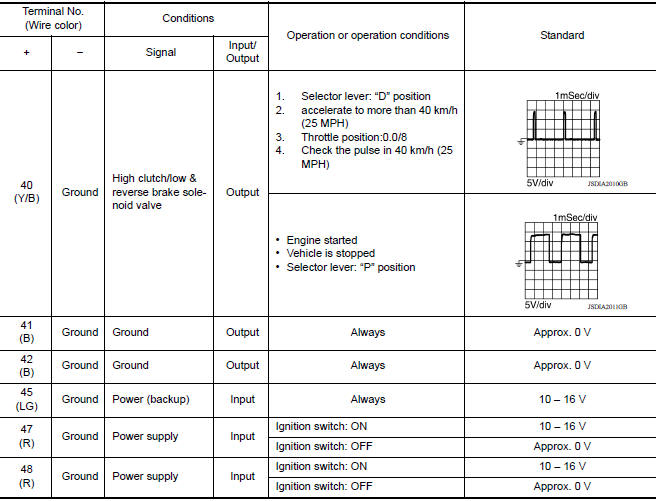 More about «TCM»:
Reference Value
Categories
© 2017-2023 Copyright www.niveguide.com