Nissan Versa

Sedan Service Manual

Transmission & driveline » Transaxle & transmission (TM) » TCM

Reference Value
CONSULT DATA MONITOR STANDARD VALUE
In CONSULT, electric shift timing or lock-up timing, i.e. operation timing of each solenoid valve, is displayed.

Therefore, if there is an obvious difference between the shift timing estimated from a shift shock (or engine speed variations) and that shown on the CONSULT, the mechanism parts (including the hydraulic circuit) excluding the solenoids and sensors may be malfunctioning. In this case, check the mechanical parts following the appropriate diagnosis procedure.

Shift point (gear position) displayed on CONSULT slightly differs from shift pattern described in Service Manual.

This is due to the following reasons.
Actual shift pattern may vary slightly within specified tolerances.
While shift pattern described in Service Manual indicates start of each shift, CONSULT shows gear position at end of shift.
The solenoid display (ON/OFF) on CONSULT is changed at the start of gear shifting. In contrast, the gear position display is changed at the time when gear shifting calculated in the control unit is completed.
NOTE: The following table includes information (items) inapplicable to this vehicle. For information (items) applicable to this vehicle, refer to CONSULT display items.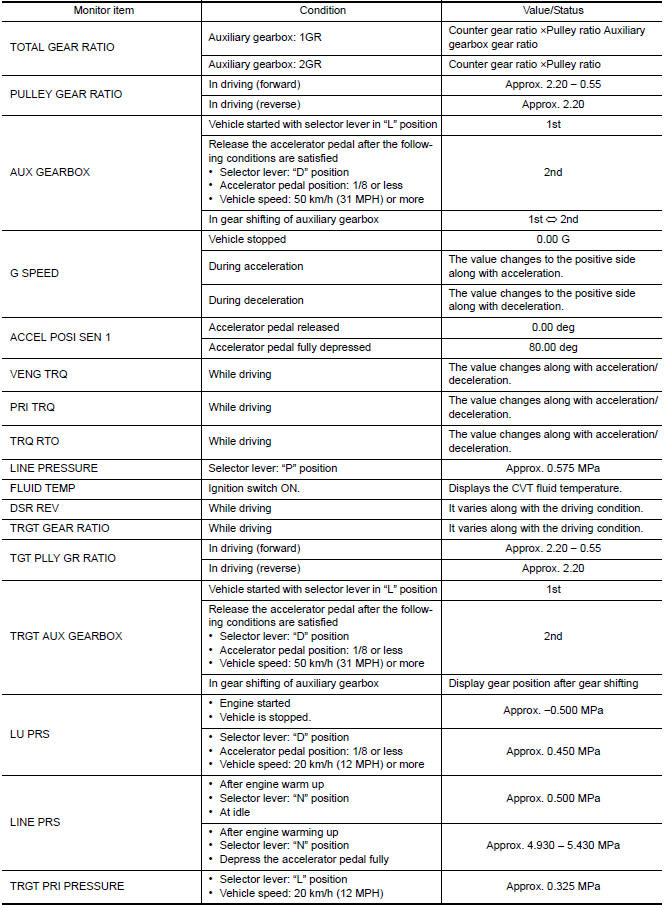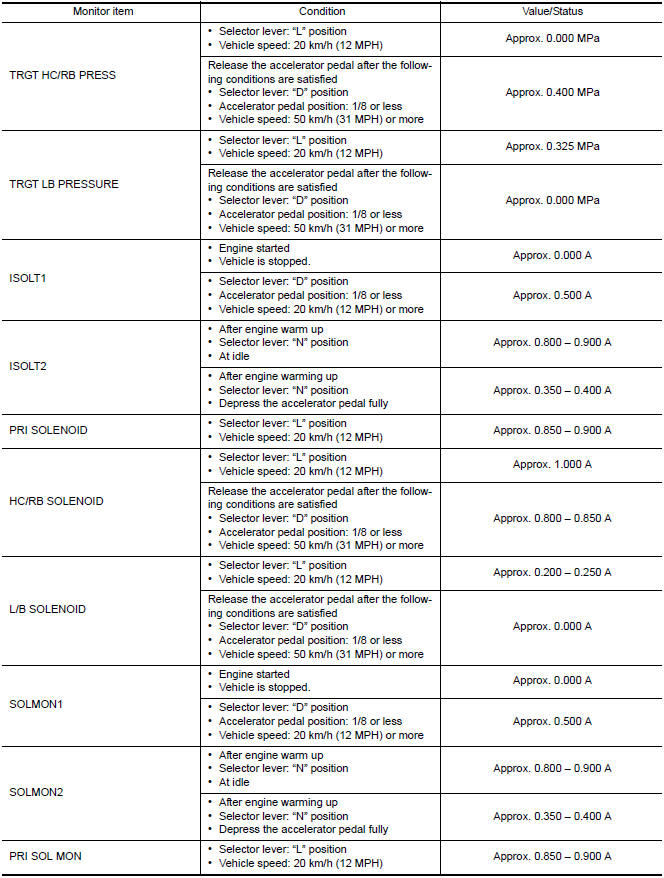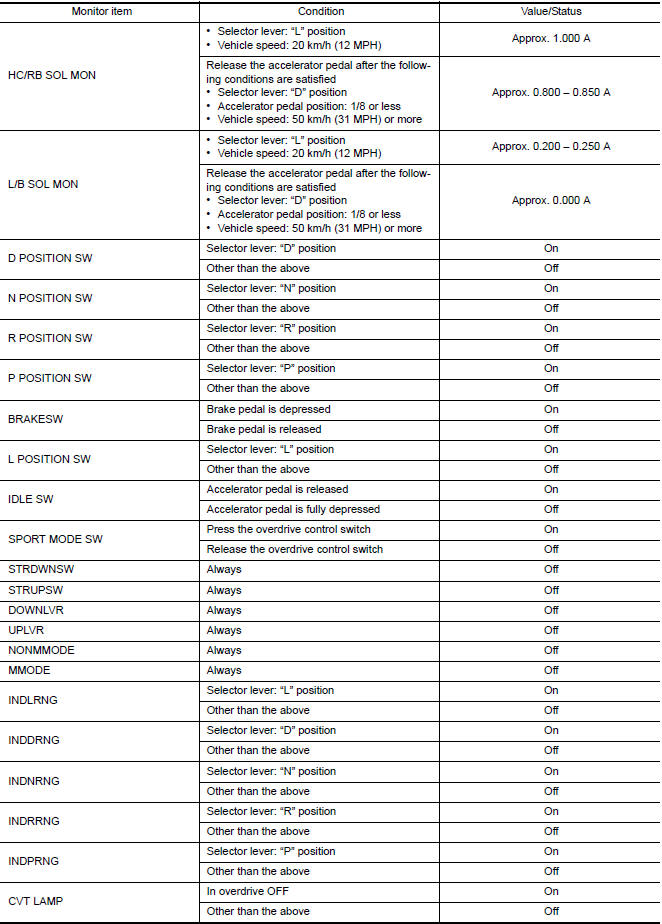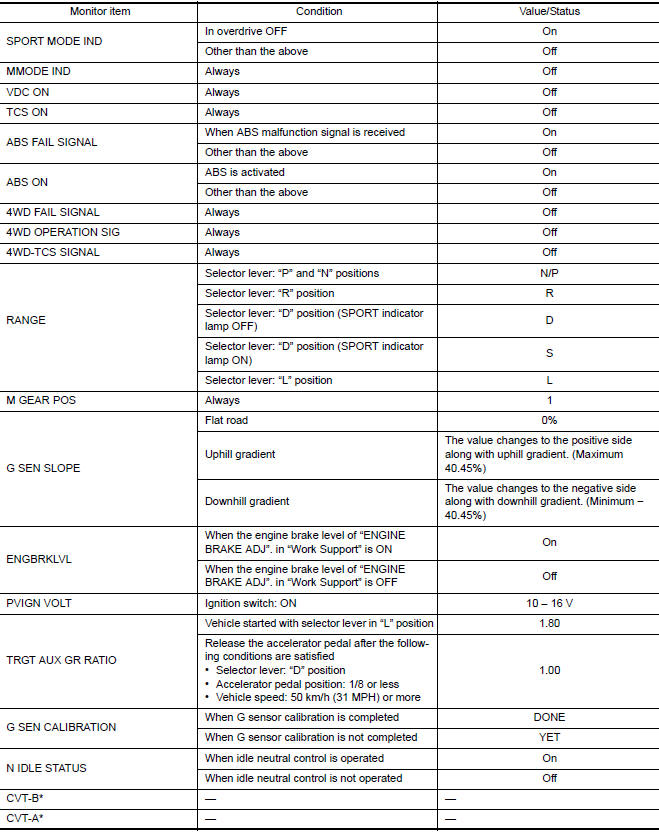 *: These monitor items do not use.
TERMINAL LAYOUT

INPUT/OUTPUT SIGNAL STANDARD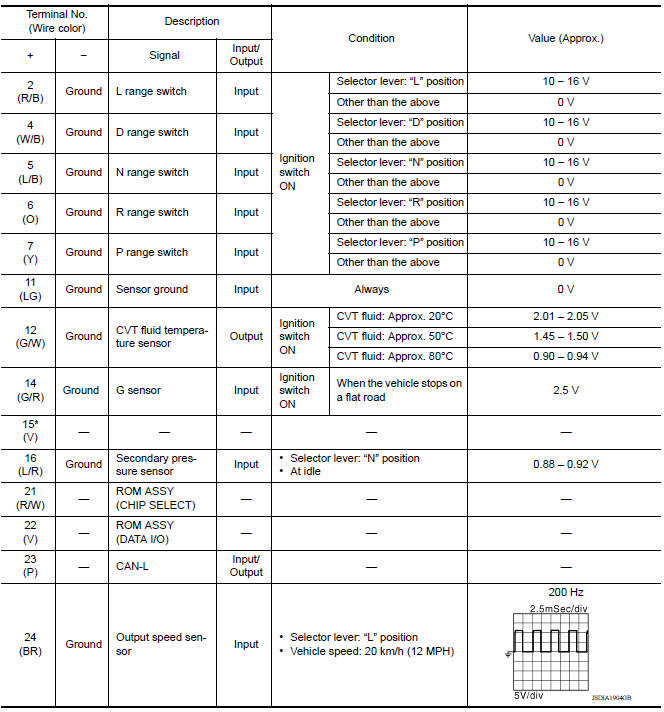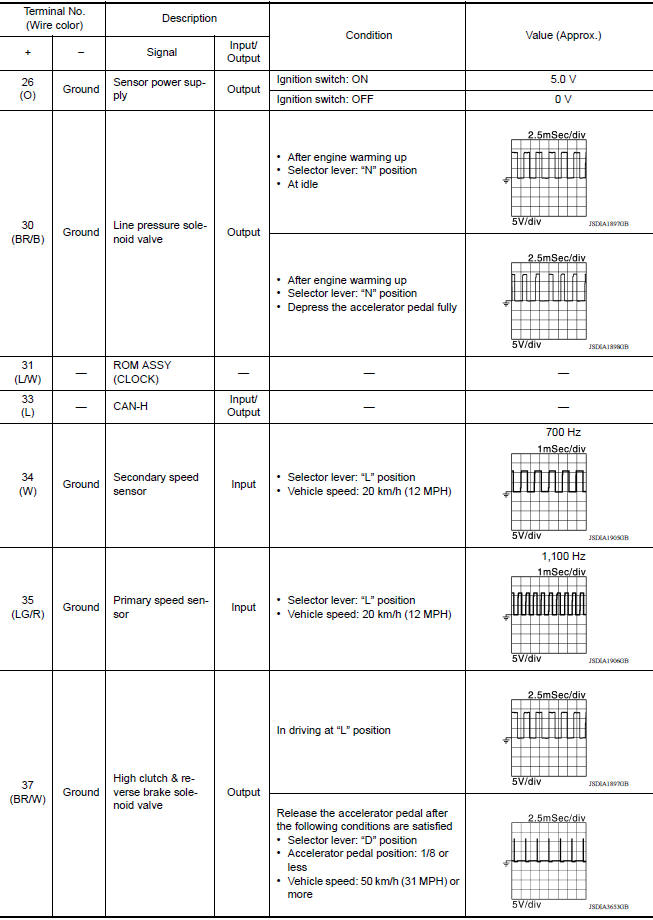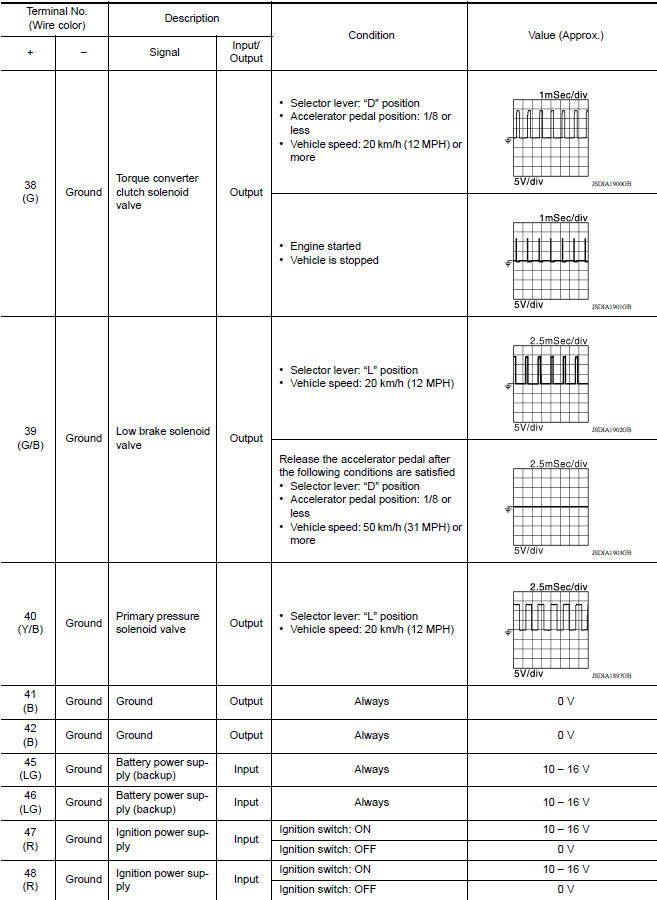 Fail-safe
TCM has a fail-safe mode. The mode functions so that operation can be continued even if the signal circuit of the main electronically controlled input/output parts is damaged.
If the vehicle shows following behaviors including "poor acceleration", a malfunction of the applicable system is detected by TCM and the vehicle may be in a fail-safe mode. At this time, check the DTC code and perform inspection and repair according to the malfunction diagnosis procedures.
Fail-safe function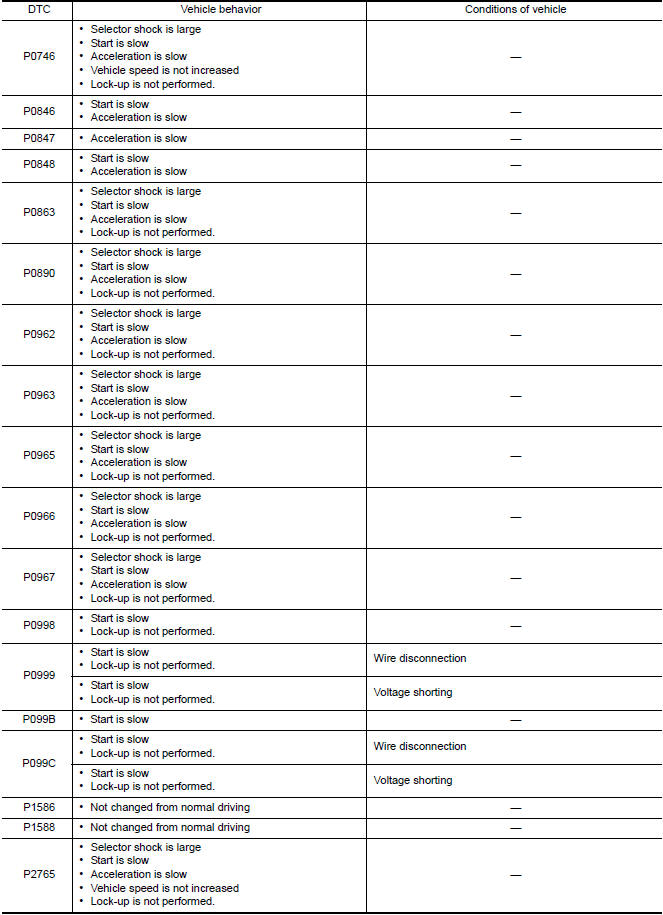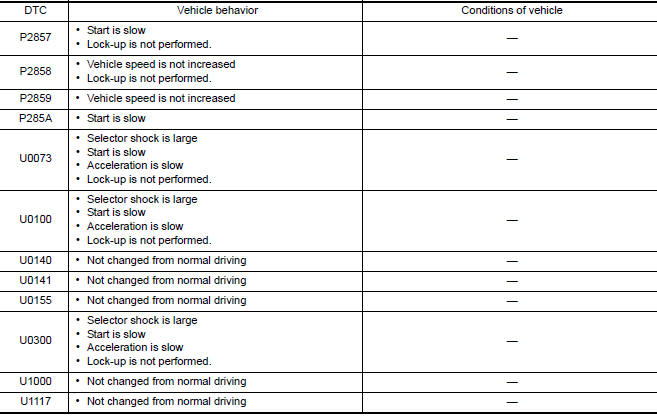 More about «TCM»:
Reference Value