Nissan Versa

Sedan Service Manual

Driver controls » Wiper & washer (WW) » Washer nozzle

Washer nozzle : Inspection and Adjustment
INSPECTION
Check valve Inspection
Check that air can pass through the nozzle by blowing into the nozzle and that air cannot flow in the opposite direction.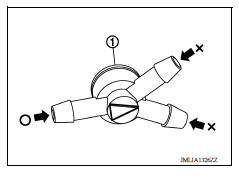 ADJUSTMENT
Washer Nozzle Spray Position Adjustment
Adjust spray positions to match the positions shown.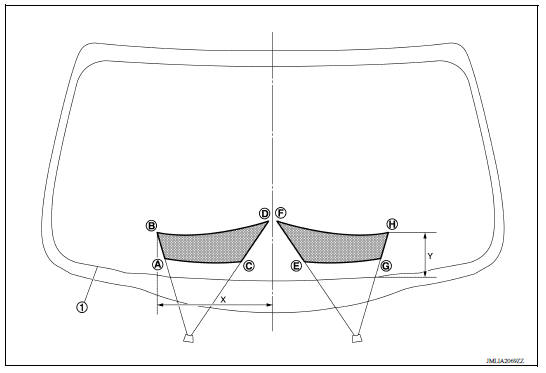 1. Black printed frame line

: Spray area

1. If washer nozzle (1) spray pattern is not within specification adjust using suitable tool (A).
CAUTION: Do not use needle or small pin to adjust the washer nozzle.
NOTE:
Washer nozzle adjuster is included with shipment of washer nozzle.
If wax or dust gets into the nozzle, remove wax or dust with a needle or small pin.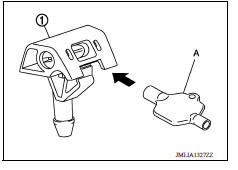 More about «Washer nozzle»:
Washer nozzle : Inspection and Adjustment