Nissan Versa

Sedan Service Manual

Body exterior, doors, roof & vehicle security » Body repair (BRM) » Body alignment

Body Center Marks
A mark has been placed on each part of the body to indicate the vehicle center. When repairing parts damaged by an accident which might affect the vehicle frame (members, pillars, etc.), more accurate and effective repair will be possible by using these marks together with body alignment specifications.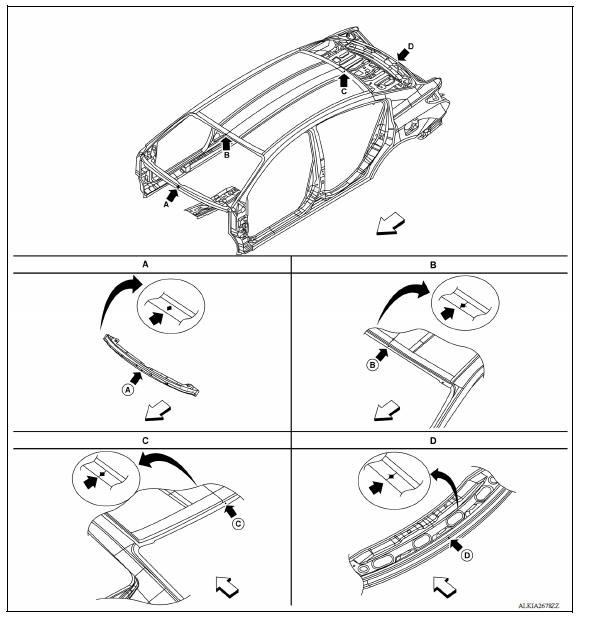 Front

More about «Body alignment»:
Body Center Marks
Categories
© 2017-2022 Copyright www.niveguide.com