Nissan Versa

Sedan Service Manual

Driver controls » Exterior lighting system (EXL) » Front fog lamp circuit

Component Inspection
1. CHECK FRONT FOG LAMP RELAY
1. Turn ignition switch OFF.
2. Remove front fog lamp relay.
3. Check the continuity between front fog lamp relay terminals 3 and 5 when voltage is supplied between terminals 1 and 2.

Is the inspection result normal?
YES >> Inspection End.
NO >> Replace front fog lamp relay.
SYMPTOM DIAGNOSIS
EXTERIOR LIGHTING SYSTEM SYMPTOMS
Symptom Table
CAUTION: Perform the self-diagnosis with CONSULT before the symptom diagnosis. Perform the trouble diagnosis if any DTC is detected.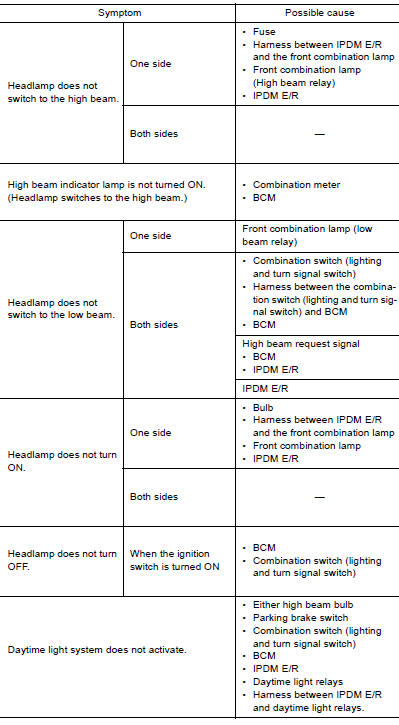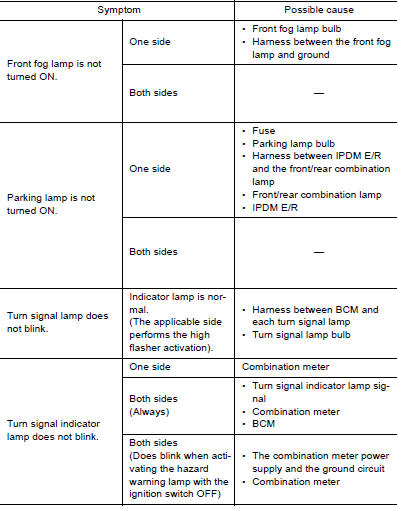 More about «Front fog lamp circuit»:
Component Inspection