Nissan Versa

Sedan Service Manual

Brakes » Brake control system (BRC) » VDC/TCS/ABS

VDC/TCS/ABS : ABS Function
SYSTEM DIAGRAM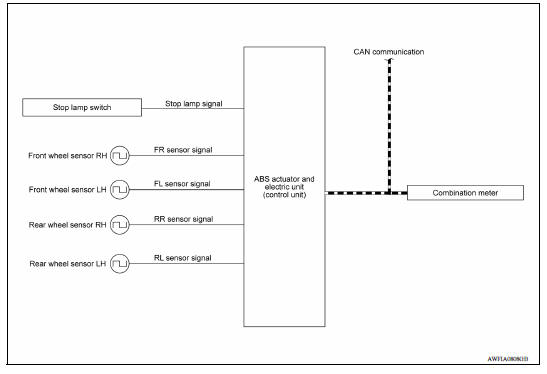 By preventing wheel lock through brake force (brake fluid pressure) control that is electronically controlled by detecting wheel speed during braking, stability during emergency braking is improved so that obstacles can be easily bypassed by steering operation.
During braking, control units calculate wheel speed and pseudo-vehicle speed, and transmit pressure increase, hold or decrease signals to actuator portion according to wheel slip status.
The following effects are obtained by preventing wheel lock during braking.
Vehicle tail slip is prevented during braking when driving straight.
Understeer and oversteer tendencies are moderated during braking while cornering.
Obstacles may be easily bypassed by steering operation during braking.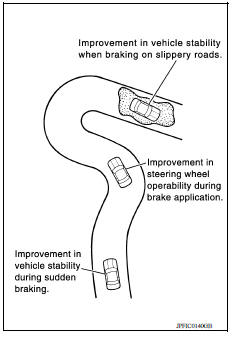 INPUT SIGNAL AND OUTPUT SIGNAL
Major signal transmission between each unit via communication lines is shown in the following table.

More about «VDC/TCS/ABS»:
VDC/TCS/ABS : ABS Function
Categories
© 2017-2023 Copyright www.niveguide.com