Nissan Versa

Sedan Service Manual

Transmission & driveline » Transaxle & transmission (TM) » CVT Control system

CVT Control system : fail-safe
TCM has a fail-safe mode. The mode functions so that operation can be continued even if the signal circuit of the main electronically controlled input/output parts is damaged.
If the vehicle shows following behaviors including "poor acceleration", a malfunction of the applicable system is detected by TCM and the vehicle may be in a fail-safe mode. At this time, check the DTC code and perform inspection and repair according to the malfunction diagnosis procedures.
Fail-safe function
DTC
Vehicle behavior
Conditions of vehicle
P062F

Not changed from normal driving

-
P0705

Shift position indicator on combination meter is not displayed.
Selector shock is large
Start is slow
Acceleration is slow
Lock-up is not performed.

-
P0706

Shift position indicator on combination meter is not displayed.
Selector shock is large
Start is slow
Acceleration is slow
Lock-up is not performed.

-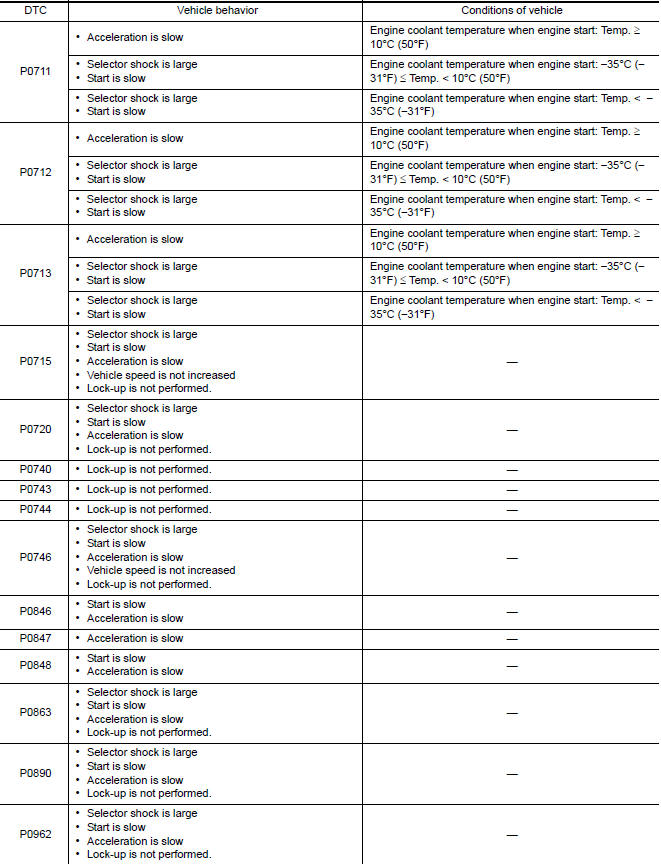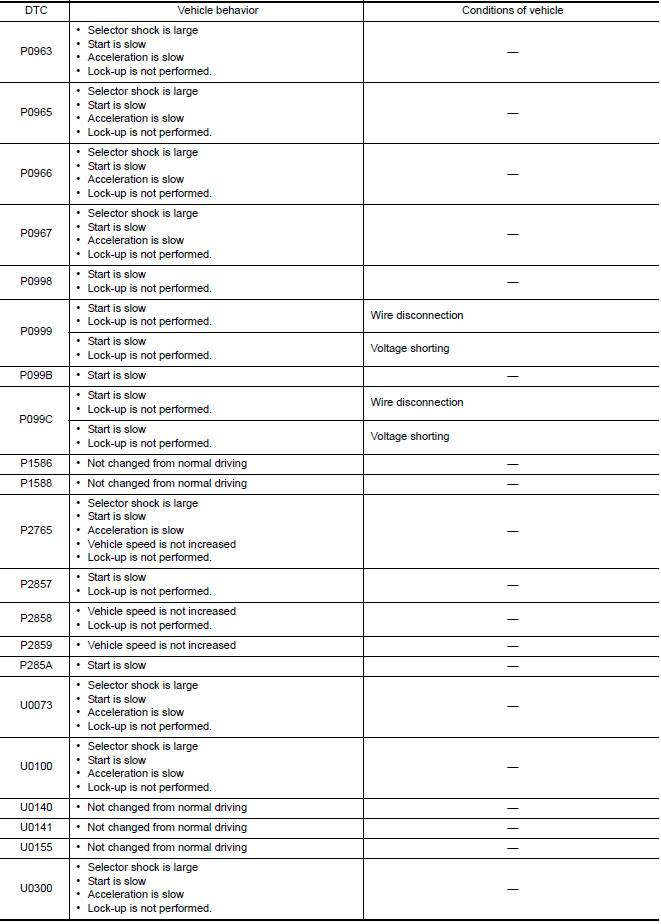 More about «CVT Control system»:
CVT Control system : fail-safe
Categories
© 2017-2023 Copyright www.niveguide.com