Nissan Versa

Sedan Service Manual

Electrical & power control » LAN System (LAN) » Trouble diagnosis

Self-Diagnosis
If communication signals cannot be transmitted or received among control units communicating via CAN communication line, CAN communication-related DTC is displayed on the CONSULT "Self Diagnostic Result" screen.
NOTE: The following table shows examples of CAN communication-related DTC. For other DTC, refer to the applicable sections.

CAN Diagnostic Support Monitor
MONITOR ITEM (CONSULT)
Example: CAN DIAG SUPPORT MNTR indication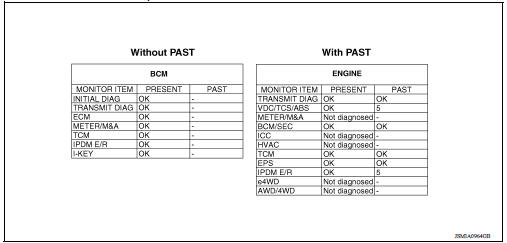 Without PAST


With PAST

How to Use CAN Communication Signal Chart
The CAN communication signal chart lists the signals transmitted/received among control units. It is useful for detecting the root cause by finding a signal related to the symptom, and by checking transmission and reception unit.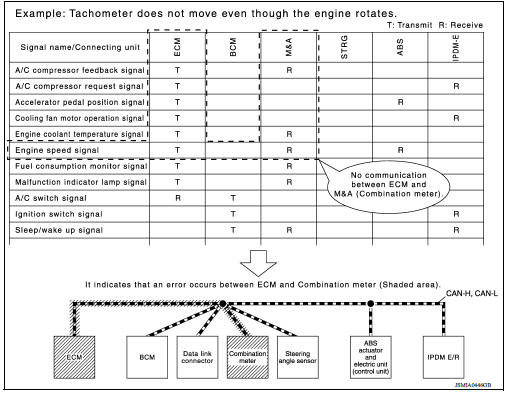 BASIC INSPECTION
More about «Trouble diagnosis»:
Self-Diagnosis